11 Remixes You Need In Your Life This Month [December 2015]
27 November 2015, 06:00 | Updated: 15 January 2016, 16:55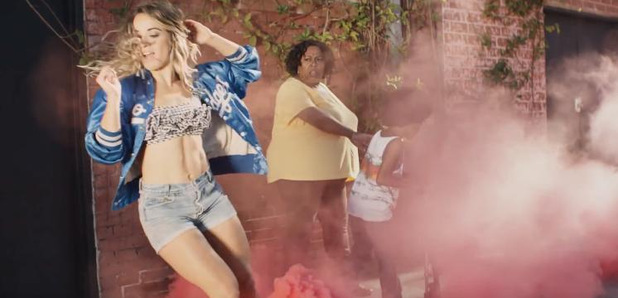 IT'S FRIDAY! That can only mean one thing - it's time for the Capital Weekend!
No doubt you've been counting down the minutes until this exact moment since 9am Monday, but it's FINALLY here!
It's time to let loose and get ready for some hardcore party action - and we've managed to nail down the 11 BEST remixes around for this week.
Whether you're a recently converted Belieber (be honest, about 95% of the UK is LOVING Justin's new tunes) or if you're looking for fresh new talents like Snakehips, we've got you covered with some epic tunes.
Justin Bieber - 'Sorry' (Latino Remix)
Ok, hands up... who's TOTALLY changed their mind on Justin Bieber in the last few months? He's kissed his squeaky clean 'Baby' days goodbye and has left us with some SERIOUSLY good music! 'Purpose' has been riding high on the album charts all week, and this tune has done the impossible and dethroned Adele from the No.1 spot on The Big Top 40!
While there are a few remixes of 'Sorry' out there, we can't stop getting our bilingual on for this epic latino remix (and no, it's nothing to do with the fact it's FREEZING outside and we can pretend we're somewhere hot whilst listening to it!).
Adele - 'Hello' (Ryan Skyy Remix)
Okay, so the world went a little bit crazy last month when Adele dropped a new single on us, and after spending 4 weeks riding high on the Big Top 40, we're STILL in love with Adele's emotionally charged ballad. The only downside? It doesn't quite scream "weekend" does it? Well, that's where Ryan Skyy comes in! Hit play on this epic remix and have conflicting feeling of wanting to party and wanting to stay in with your cats and cry over your ex.
Nathan Sykes - 'Over And Over' (Cahill Remix)
Another smooth and silky ballad, Nathan's second solo single is just audible perfection. But while we've finally nailed our pitch perfect rendition of 'Over And Over Again', we can't help but notice you can't throw some serious shapes to it... Well, thanks to Cahill, now you can!
Rudimental & Ed Sheeran - 'Lay It All On Me' (Sultan & Shepard Remix)
Okay, so we'll be the first to admit that we've busted some moves (and pulled some muscles) dancing to Rudimental LOADS - but Ed? That's a new one! 'Lay It All On Me' has been one of the best collabs of the year, and now it's got a new remix that's guaranteed to get you in the mood to head STRAIGHT out after work... for "one", obviously.
Disclosure & Lorde - 'Magnets' (A-Trak remix)
Another sensational vocalist famed for her more down-tempo tracks joins forces with an epic electronic production duo... We've been loving Disclosure's 'Caracal' album, and the Lorde collaboration 'Magnets' is one of our faves - and this A-Trak remix is definitely something you need to check out.
Fleur East - 'Sax' (Wideboys Remix)
She only went and did it! The woman who single handedly brought forward the release of the biggest selling song of the year just by covering it has brought out something just as epic! Get your air-sax on with this high energy (and a li'l bit dirty) Wideboys remix.
Sigala - 'Sweet Lovin'' (Crookers Remix)
You might remember the name Crookers from the huge remix of Kid Cudi's 'Day 'N' Night', and now they're back to work their magic on the already massive tune 'Sweet Lovin'' from UK-based producer Sigala.
Sigma & Rita Ora - 'Coming Home' (M-22 Remix)
It might be freezing outside, but Sigma's new tune with Rita Ora is keeping us clinging on to those summer vibes - and the M-22 remix of 'Coming Home' is turning the heat up even higher.
Martin Solveig - '+1' (Kream Remix)
Just when you thought Martin Solveig couldn't produce anything catchier than than 'Hello', he drops THIS! Not only is '+1' a firm favourite on dancefloors up and down the country, it's sparked some seriously cool remixes. The track's received the Kream treatment, and it's guaranteed to get you ready for a wild night!
Snakehips feat. Tinashe & Chance The Rapper - 'All My Friends' (99 Souls Remix)
Fresh to the Capital playlist, Snakehips' 'All My Friends' is fast becoming an anthem for "those" nights - and this 99 Souls remix *might* just make them ones to (try and) remember.
Diplo & Sleepy Tom - Be Right There (Lost Kings Remix)
We've gotta admit, this reworking of 'Don't Walk Away' already had us excited and feeling a little nostalgic, but the Lost Kings remix takes the track to another level.
You May Also Like...