Who Can Actually Stop Calvin Harris & Rihanna From Dominating The Chart For Weeks To Come?
6 May 2016, 06:00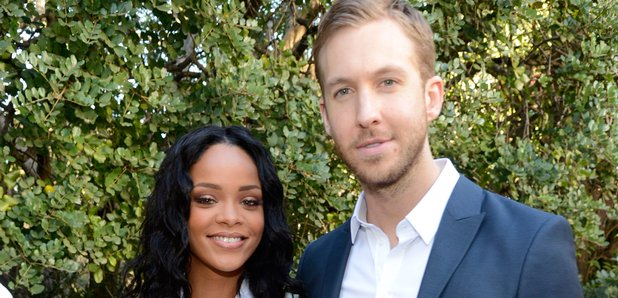 Last Sunday, Rihanna & Calvin Harris captured the No.1 in dramatic fashion after knocking Drake off the top just DAYS after the release of their new single.
'This Is What You Came For' stormed the Vodafone Big Top 40 with ease last weekend and we're starting to think that there isn't a single artist who'll be able to knock it from pole position.
You can now vote for @CalvinHarris & @rihanna in the best No.1 of 2016 poll too! https://t.co/rNrMoZgBF3 pic.twitter.com/3BxFINDrUm

— Vodafone Big Top 40 (@BigTop40) May 3, 2016
Here are your contenders to help you decide who YOU are going to root for this Sunday:
Current No.1: Calvin Harris & Rihanna - 'This Is What You Came For'
This is a BIG tune from an even bigger pair of artists and we can't get enough of it. Calvin Harris notched up ANOTHER No.1 single and we're finding it hard to think of someone who can knock him off his perch.
Beyoncé - 'Formation'/'Hold Up'
Warning: Explicit Content
Never, ever write off Queen Bey. Yes, the hype around 'Lemonade' may have died down a little now but be sure to keep an eye on both 'Hold Up' and 'Formation' because they are still very much in the race for the top spot.
Drake - 'One Dance'
Drake was SO close to making it an entire MONTH at No.1 however he was pipped to the post in the final hour. I wouldn't surprise us if 'One Dance' returns to the summit pretty swiftly.
Justin Timberlake - 'Can't Stop The Feeling'
Well what do we have here? Justin Timberlake has hinted at a brand new single coming very soon. If it becomes available before lockdown on Sunday, it may have an outside chance of charted straight away.
Remember to tune in from 4PM this Sunday to see who bags the top spot before LOCKDOWN at 6PM.