Chart Update: Can Justin Bieber ACTUALLY Hold Onto The No.1 For A 2nd Week In A Row?
3 September 2015, 06:00 | Updated: 3 September 2015, 15:10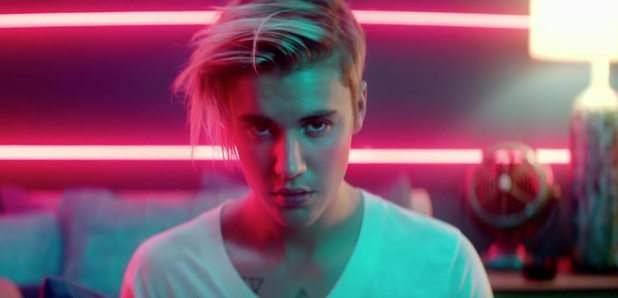 He did it! Justin Bieber scored his first No.1 of 2015 with the incredibly catchy 'What Do You Mean?'. Can he make it two weeks at the top?
It's not as easy as you think scoring a Vodafone Big Top 40 hit, but it's even harder to stay on top for more than a single week! The five singles before Justin Bieber snatched pole position on Sunday all managed just ONE week on the top before dropping down the chart.
Not only will Biebs have to fight off songs already in the countdown, he has some new releases to contend with too!
Let's have a listen to this weekend's contenders for that No.1 spot:
Current No.1: Justin Bieber - 'What Do You Mean?'
The countdown finally finished and it was WELL worth the wait. Justin has carried on from where he left off with 'Where Are Ü Now' and delivered one of the most exciting singles of the year.
Rachel Platten - 'Fight Song'
She's only been off the top for one week and actually came above Demi Lovato's HUGE single 'Cool For The Summer' on Sunday. Can she make it back to the top straight away? It's definitely do-able.
Demi Lovato - 'Cool For The Summer'
She shot straight into No.3 last Sunday but will be hoping to go a couple of places up the chart by the time this Sunday's battle commences.
Sigala - 'Easy Love'
We didn't think there was any way to make the Jackson 5 classic 'ABC' any better - but then London DJ Sigala went a dropped this absolute banger of a tune! The single is released this Friday and will be hoping to make a giant splash in the chart world.
The Weeknd - 'Can't Feel My Face'
The Canadian singer with a voice that could soothe anyone's soul released his new album 'Beauty Behind The Madness' this week and that has in turn sent 'Can't Feel My Face' straight back up the chart!
Remember to keep it Capital at 4PM on Sunday to see who'll will be battling for the top spot.