VOTE: Who Can Actually Knock Calvin Harris & Rihanna Off The No.1 Spot?
12 May 2016, 13:53 | Updated: 12 May 2016, 14:18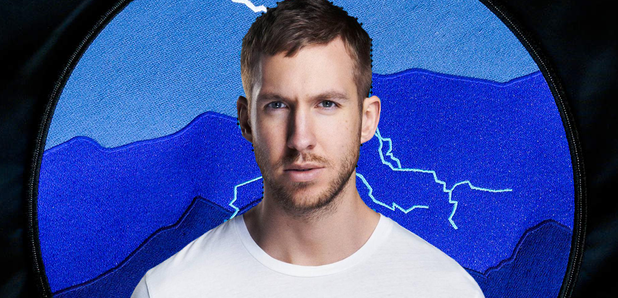 Calvin Harris & Rihanna continue their domination at the top of the chart and we're trying to figure out who can actually knock them off pole position.
Justin Timberlake narrowly missed out on the Vodafone Big Top 40 No.1 spot last weekend as Calvin Harris clinged onto the top spot for a second consecutive week (just a quick side note...how lucky are we to have so much good new music at the moment!).
This weekend however is going to be even trickier for the dream duo of Riri & Calvin to make it three weeks as pressure from Drake, Justin Timberlake AND Beyoncé is seriously mounting.
Here are your contenders to help you decide who YOU are going to root for this Sunday:
Current No.1: Calvin Harris & Rihanna - 'This Is What You Came For'
Calvin Harris and Rihanna have the formula for producing chart gold down to an absolute tee. Their first collaboration 'We Found Love' held the top spot for 4 weeks and we're quickly beginning to believe they'll do it again very soon.
Justin Timberlake - 'Can't Stop The Feeling'
Talk about making a strong chart debut. Justin's 'Can't Stop The Feeling' made its first ever appearance in the top 40 at No.2, just DAYS after being released. Can JT make the leap to No.1 in time for lockdown tomorrow?
Beyoncé - 'Hold Up'
Hold up...its @Beyonce. No.5 this week is the lady with hot sauce in her bag https://t.co/4ul1ciAnoN pic.twitter.com/OixJTDXtKO

— Vodafone Big Top 40 (@BigTop40) May 8, 2016
The hype from 'Lemonade' may be subsiding a little now however you should never...EVER write Queen B off when it comes to challenging for the No.1 spot. Expect 'Hold Up' to climb from its position at No.5 last Sunday.
Drake - 'One Dance'
Drake is a chart hit machine. Both 'Hotline Bling' and 'One Dance' made HUGE impacts on the top 40 when they were released and now that 'Views' is finally available to download we can only see 'One Dance' getting bigger and bigger.
Remember to tune in from 4PM this Sunday to see who bags the top spot before LOCKDOWN at 6PM.