18 Times Perrie Edwards Was Actually You
9 January 2018, 12:00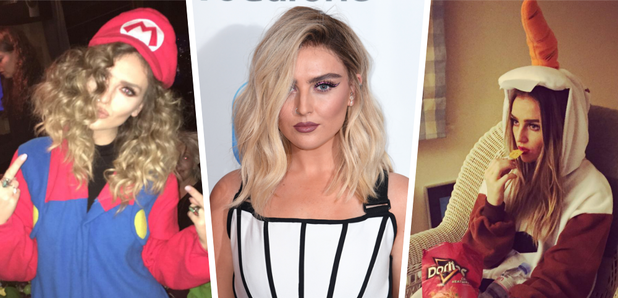 All hail, the real queen.
Perrie Edwards. How do we begin to describe how much we love thee? In 2011, we were greeted by Perrie and her iconic 'The X Factor' headband, and it's been a love story ever since.
Sure, she can sing. Yes, she can dance. But we love her mostly because there's not a day that goes by where she doesn't do something, and we say "That's us".
> QUIZ: Which Perry Are You: Katy Perry, Perrie Edwards Or Matthew Perry?
The 'Power' singer is easily one of the most relatable people to have existed. Don't believe us? Oh, you will...
Considering she's a global megastar, she's not against getting in a onesie and chowing down on snacks. (10 points for the 'Frozen' theme.)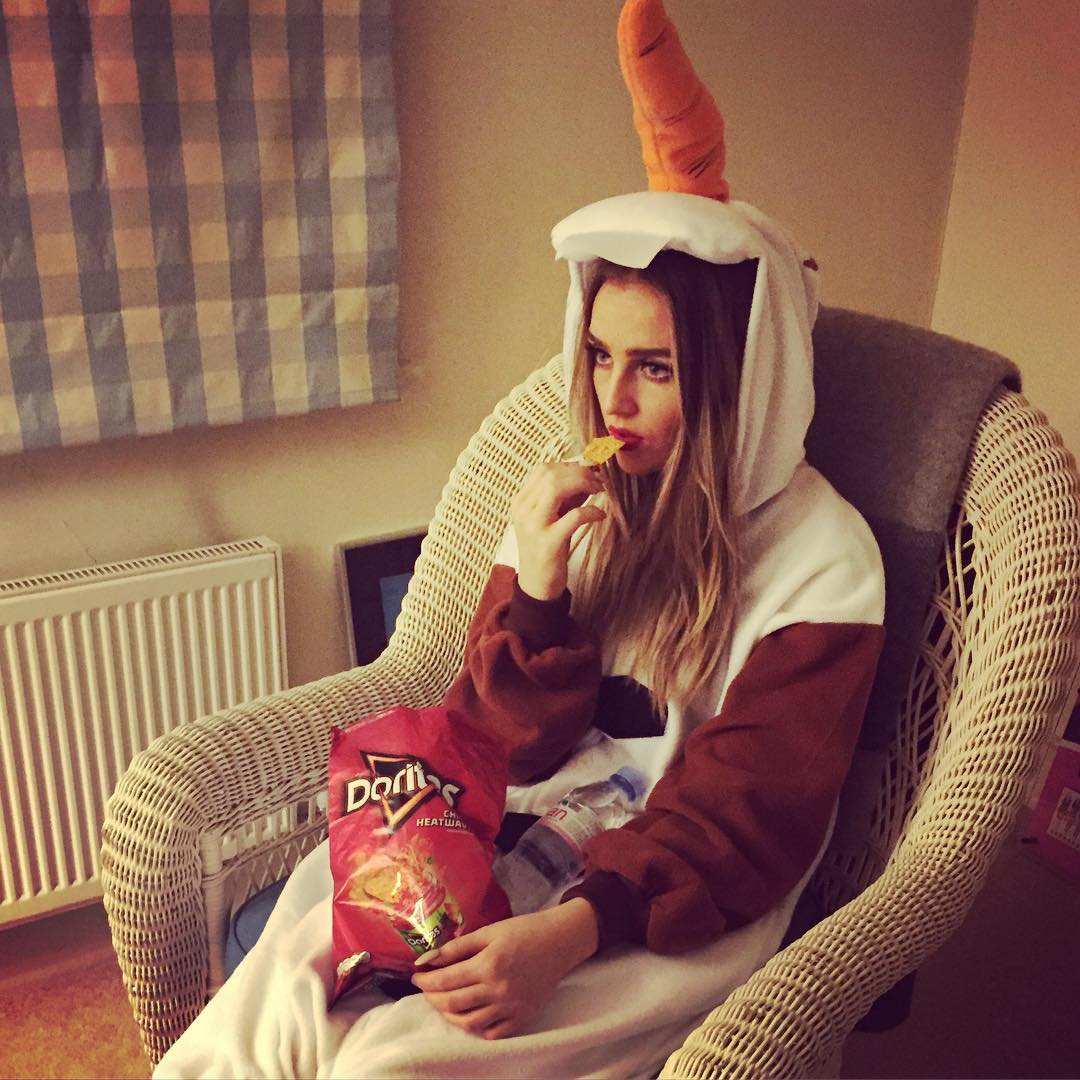 Pic: Instagram

Show of hands - who gets spots and loves fast food? Oh. Everyone's hands are up... Including Ms Edwards'.
Perrie via Instagram Story pic.twitter.com/gocbN3iZ7J

— Perrie Edwards (@Perriedailynews) January 8, 2018
If anything, Pez actually embraces her spots. <3
Perrie <3 pic.twitter.com/TZYcR2dipt

— Little Mix (@LittleMix) February 25, 2017
And try telling us that you've never been kinda disappointed when someone rocks up to your party without a present.
Thanks for the birthday wishes but where's my pressie @romankemp ???? Perrie <3

— Little Mix (@LittleMix) July 10, 2017
Perrie is kind of our spirit animal, mainly because... She lives for food. End of.
I can't function unless iv eaten. I need food to concentrate. Therefor I'm suffering right now #hungry. Perrie <3

— Little Mix (@LittleMix) May 18, 2012
Loving life right now! Going to get food! I'm always excited for food! Woohoo Perrie <3 xx @katheeerine pic.twitter.com/VWpswEZT

— Little Mix (@LittleMix) August 1, 2012
Lets get to the good stuff. The FOOOD! My word I'm 100 stone heavier. Best food ever! :D Mmmm Perrie <3 pic.twitter.com/oyVriBmD

— Little Mix (@LittleMix) December 4, 2012
But that's not to say she loves all things; she's kinda us because she can be a pure grouch too. (And we bloomin' love 'er for it.)
I... Hate... Traffic! -.- Perrie <3

— Little Mix (@LittleMix) October 11, 2013
I hate thunder storms! There so scary! Perrie <3

— Little Mix (@LittleMix) August 10, 2014
GOSH... I HATE titanic! It makes me too EMOTIONAL! Perrie <3

— Little Mix (@LittleMix) February 8, 2015
Getting up this early is like being smacked in the face by a wet fish! I HATE MORNINGS! -.- meh! Perrie <3

— Little Mix (@LittleMix) August 3, 2013
> 9 Relatable AF Perrie Edwards Memes Only A True Mixer Will Really Understand
We all try to get an early night's sleep, but that's a different story at 3:29AM, isn't it, Perrie?
She is QUEEN of Snapchat, and can even make an Albert Einstein filter look, sort of, okay... Ish. :P
You've always gotta look on-point in case bae's checking out your Instagram. Which is why Pez went to whole new levels to get the perfect selfie-lighting.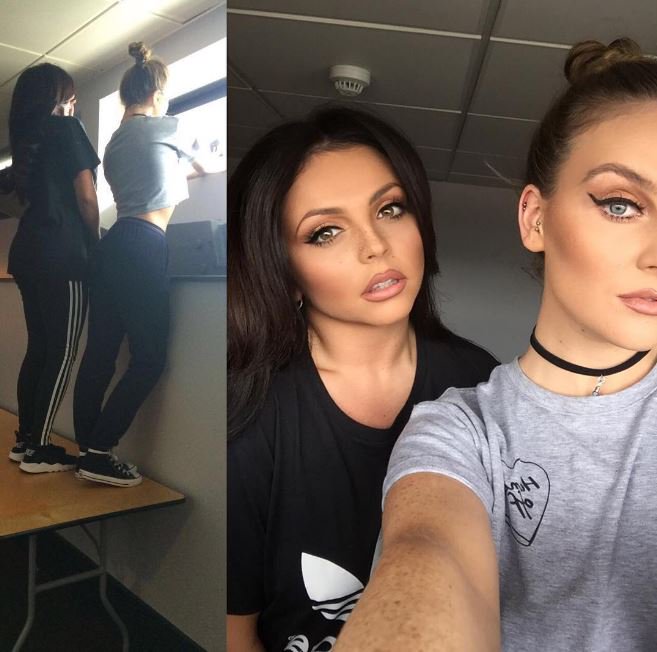 Pic: Twitter

Perrie looks fabulous on stage, but she somehow makes dressing up like a geezer and pretending to be Garth from 'Wayne's World'...
Wayne's world at Madison square garden! Perrie <3 @TheGarden pic.twitter.com/Wl52U6VmIr

— Little Mix (@LittleMix) February 23, 2017
As we mentioned, she doesn't mind ditching her glamorous stage outfits for some pretty iconic fancy-dress situations.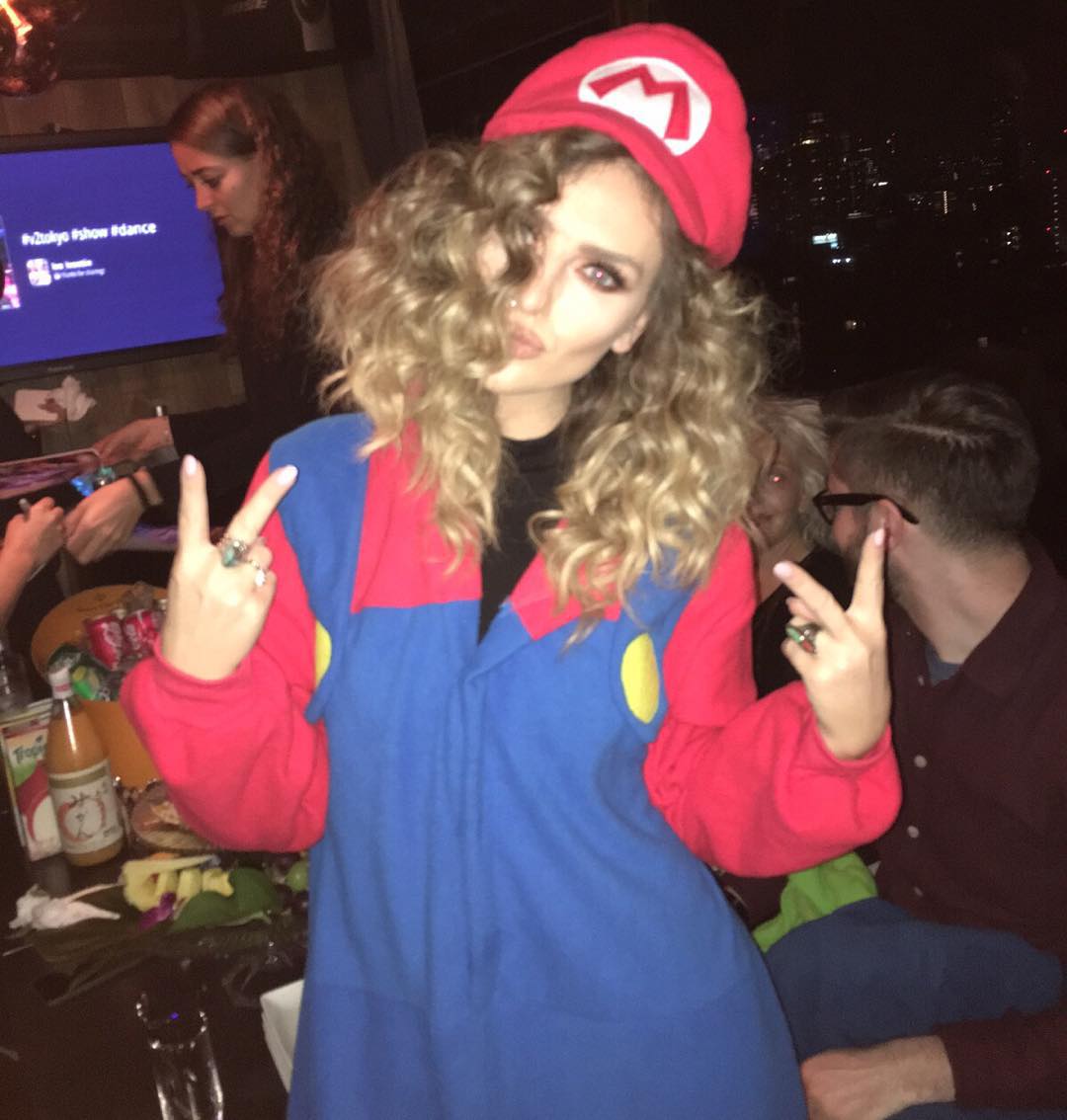 Pic: Instagram
She's also a MEGA fan of Beyoncé's. If you're not too, you're officially wrong.
Perrie <3 pic.twitter.com/AAnI97nxfu

— Little Mix (@LittleMix) June 28, 2016
Needless to say, our Perrie is just a bit of a nutter... We - we don't even wanna know how this happened.
> We've Got All Of The Little Mix You Could Ever Need, Right Over On Our App!
And just to give you even more Perrie in your life, here's her performance of 'Black Magic' with the Little Mix girls...