Geordie Shore's Marnie Simpson Surgery Timeline: Before And After Pictures Revealed
27 September 2018, 14:34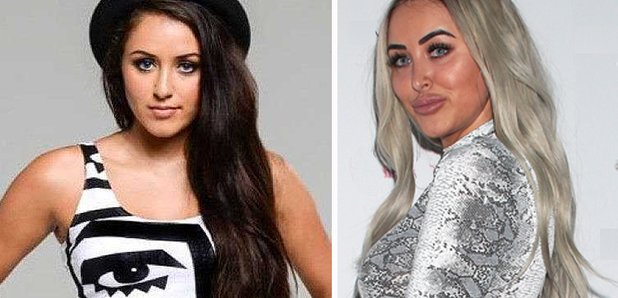 Find out everything you need to know about Marnie's procedures, from a nose job to a boob job and more.
Main image: MTV Geordie Shore/Getty
Marnie Simpson from Geordie Shore has never made a secret of her many plastic surgery procedures - despite her opening montage on the show saying she is a "natural beauty with real boobs and real hair" - and her looks have definitely changed a lot over the years since she joined the show.
Here's what she's had done so far...
Nose jobs
Marnie got her first nose job after filming season 9 of Geordie Shore in 2014, after her split from her fiancé Ricky Rayment she underwent her second op to get rid of a bump on her nose and had it augmented for a third time recently.
Boob operations
Marnie underwent a boob job in 2014 and she said at the time, "I've had a breast uplift and had it done earlier this year. I had it done for two reasons, firstly because my boobs were not in good shape, I had one higher than the other and it massively affected my confidence. I've absolutely not had any implants put in at all, I just had my boobs lifted and levelled so they both sit at the same size. The second reason is that the first time in my life I've been able to afford the costs."
However, her op went wrong and left her with oozing sores that she had fixed on the TV show, Botched Up Bodies, in 2015.
Lip fillers
Like many other reality stars, Marnie is no stranger to the filler needle having had her lips enlarged with fillers.
Cheek fillers
Marnie has had filler injected in her cheeks to make them appear more defined than they used to. Marnie even appeared in a video while undergoing the procedure to promote the doctor that performed the procedure on her face.
Bum fillers
Marnie's previously admitted to having had bum fillers to give her a more rounded posterior, telling her Instagram followers, "I discovered this procedure that takes no longer than 15 minutes to perform and is completely painless. Everyone knows I've gained a lot of weight recently, so this has helped me achieve a nicer shape without going under the knife. My bum was completely numb so I didn't feel a thing and there is LITERALLY no down time or recovery."
Botox
Marnie has also been open about having botox injected into her face to prevent wrinkles from forming, though fans took to social media to warn her off having too much.