Strictly Come Dancing Graziano Di Prima: Vick Hope's Partner Facts From His Tattoo To Dancer Girlfriend!
21 September 2018, 17:18 | Updated: 21 September 2018, 17:21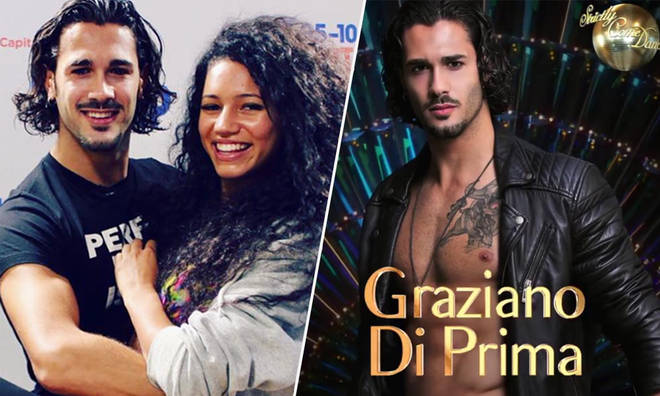 Vick Hope's 'Strictly Come Dancing' dance partner has been announced, and it's new addition, 24-year-old Sicilian Graziano Di Palma, and we've got everything you need to know about him!
We were absolutely buzzing to discover that our very own Vick Hope was joining 'Strictly Come Dancing' for it's 16th series, and after we finally calmed down from the news, we immediately turned our attention to her Strictly professional and dancing newbie, Graziano Di Palma!
Here's everything you need to know from his age, girlfriend and career:
WATCH: Graziano Di Prima Just Revealed Vick Hope's First Strictly Song And Dance
Who is Graziano Di Prima and how old is he?
Vick's dance partner, who is 24 years old, is a Sicilian-born professional dancer who has competed in Latin dance competitions and toured with a dance company for the past three years before being scooped up by the prime time TV show!
Where does he live?
He's been touring with a dance company called 'Burn The Floor' for the past three years, so has naturally been moving around- but it looks like he's going to have to set up camp in London for a while now!
Does Graziano have a girlfriend?
Graziano is in a relationship with fellow 'Burn The Floor' dancer, Giada Lini - who has announced she is part of the Strictly dance group, so she'll be right there in every show too! The pair have been together for a couple of years and their Instagram's are full of some seriously #couplegoals pis.
Graziano on Strictly
There are three new additions to the main Strictly dance cast this year, including Graziano, South African male dancer, Johannes Radebe, and female dancer, Russian-born Luba Mushtuk, bringing the cast number to 18.
He's super excited to be joining the show, saying: "This is my dream come true! I still can't believe I will be one of the professional dancers on Strictly Come Dancing. I can't wait to give all of myself on the dance floor!"
What is his tattoo of?
That big ink on Graziano's chest which is often visible due to his perma-topless pose is of a bull, is there a bull-room dancing pun in there somewhere? We think so.
What is his Instagram handle?
>Download Our Brand New App For All The Latest About Vick On Strictly!