Kylie Minogue Surprises #CapitalSTB With First UK Performance Of 'Padam Padam'
11 June 2023, 18:57 | Updated: 12 June 2023, 11:45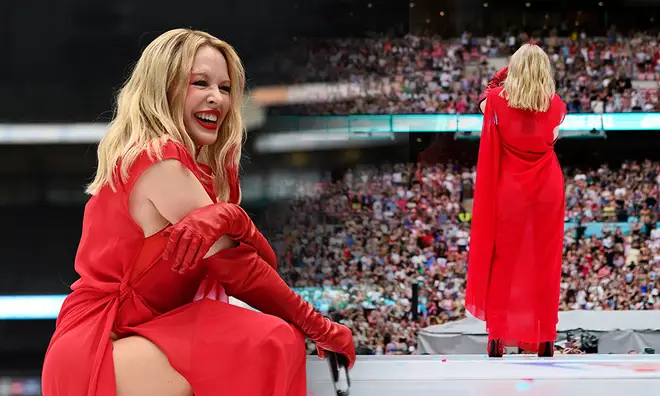 Kylie Minogue brought 'Padam Padam' to Capital's Summertime Ball stage with a surprise performance that blew everyone away.
Kylie Minogue made a surprise appearance at Capital's Summertime Ball with Barclaycard and gave her first live performance of 'Padam Padam' in the UK.
All 80,000 Ballers at Wembley Stadium were in awe when none other than the music legend unexpectedly stepped out on stage and gave a truly electric performance.
Watch Every Performance At Capital's Summertime Ball With Barclaycard 2023
Watch All The Highlights On Global Player
She strutted out and delivered the full version of 'Padam Padam' for the very first time, and even treated the crowd to a little reprise where they could all sing along to that oh-so catchy chorus.
Not only did Kylie debut the song of the moment but she brought back one of her most iconic hits to the #CapitalSTB, the stadium went wild when she began to sing 'Can't Get You Out of My Head'!
Check out Kylie Minogue's #CapitalSTB interviews, backstage moments and performance on Global Player!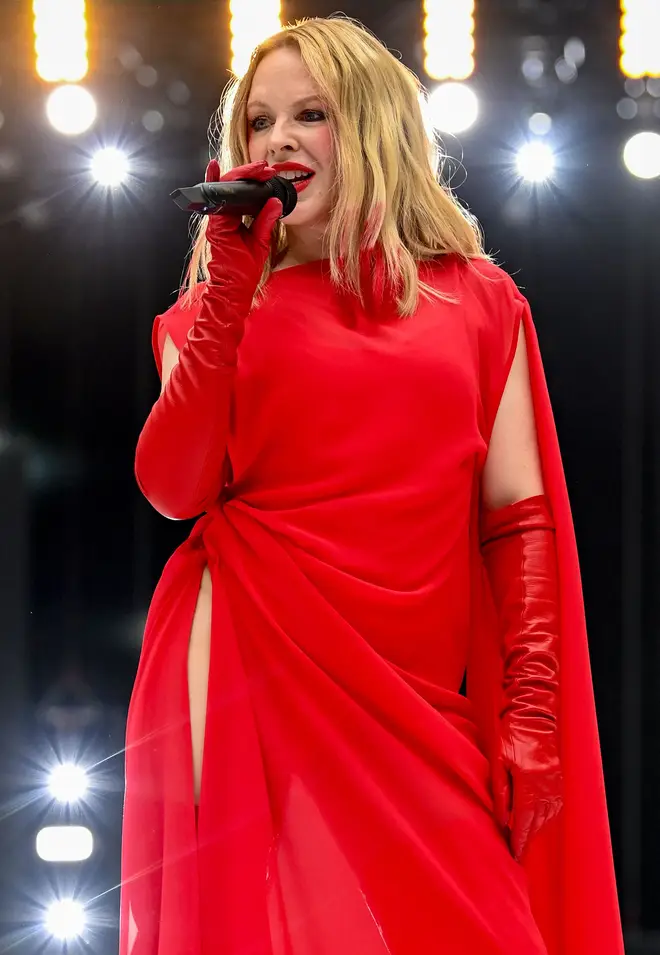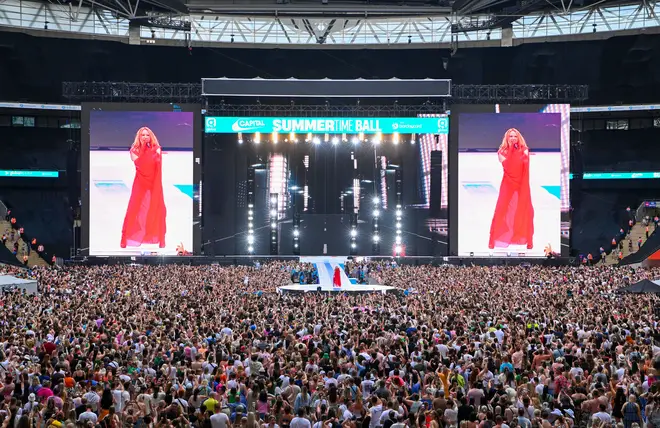 After Kylie pulled off a show that rendered us all speechless, she spoke to Capital's Will Manning backstage, he thanked her for pulling off the 'best surprise ever' and she replied: "Best surprise! It was almost a surprise for me, it really was very last-minute.
"We just flew on in," she said before revealing to Will that she'd been in London for a couple of days but that her upcoming Capital Summertime Ball shock performance had been on her mind!
She said that she had 'no idea' a week ago that she would be performing to 80,000 people at Wembley Stadium, she said: "To be able to do 'Can't Get You Out Of My Head' after, I had the best time. Thanks to everyone."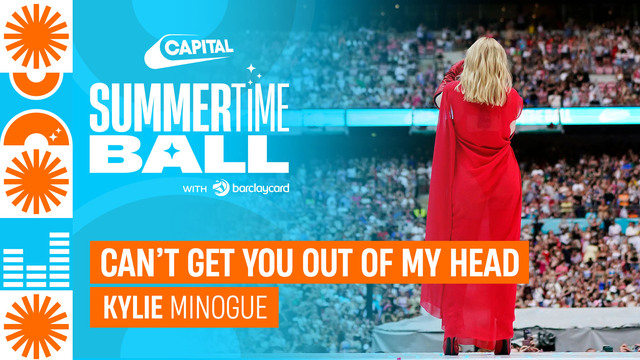 Kylie Minogue - Can't Get You Out of My Head (Live at Capital's Summertime Ball 2023)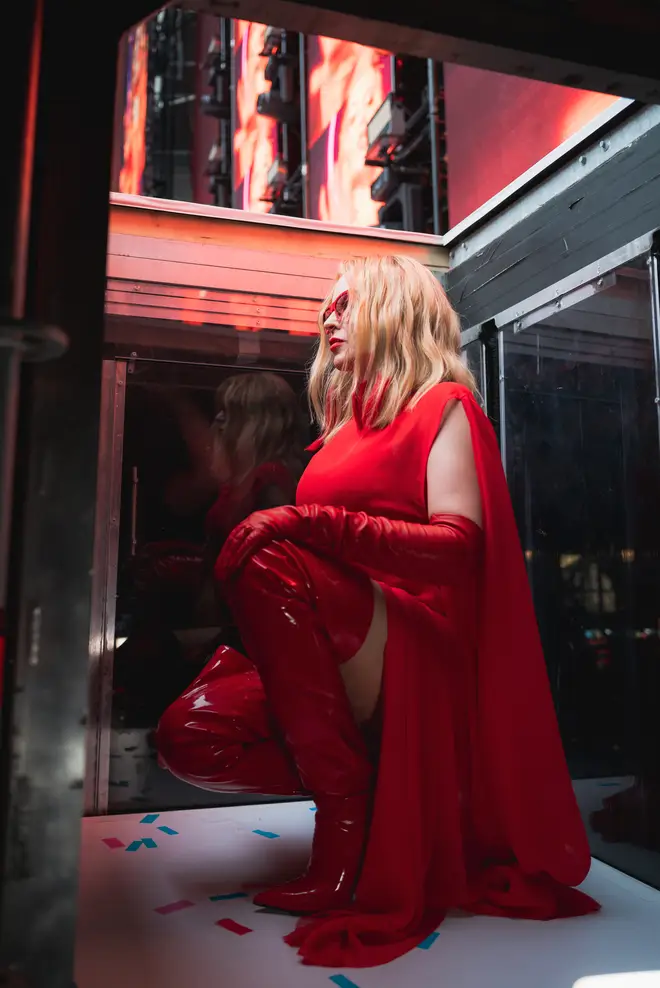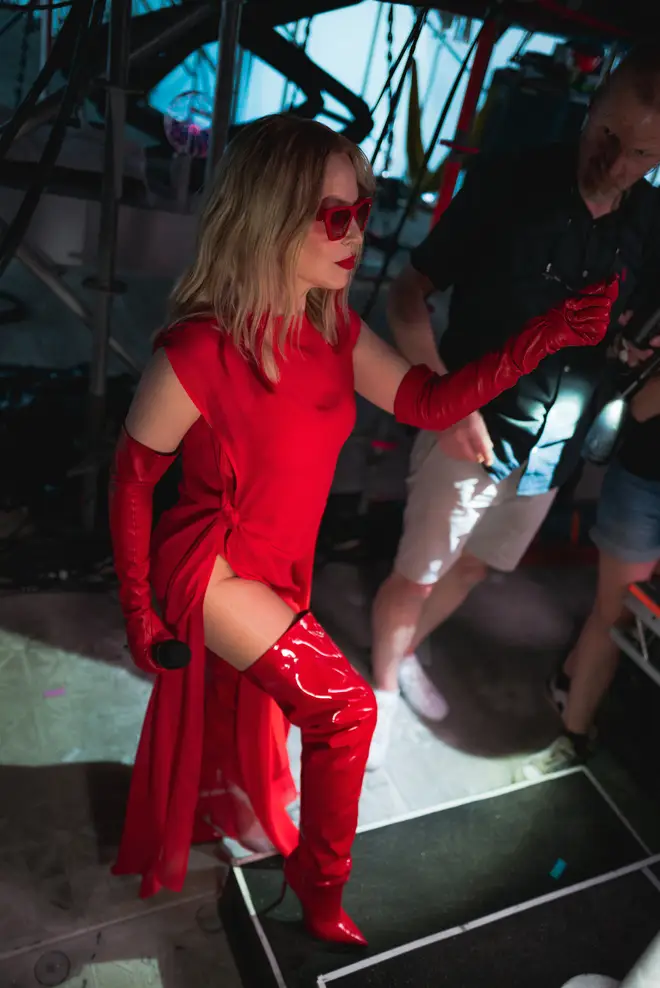 'Padam Padam' was an instant hit and quickly climbed the charts, for the third week in a row Kylie has scored Number 1 on the Sky VIP Official Big Top 40 from Global – which is no surprise as everyone's deeming the track the song of the summer.
Kylie shared a video on Instagram thanking fans as she accepted her top spot trophy, she said: "This is amazing, thank you so much I can't believe I am holding this and what an incredible, another wild turn in my life, in my career."
The anticipation for her upcoming album 'Tension' has hit a fever pitch as everybody wants to know what else they can expect from the diverse artist; her sixteenth (yes, sixteenth) record drops on September 22.
Kylie, of course, is no stranger to this kind of success, having sold over 80 million records worldwide, she's the highest-selling female Australian artist ever!
As we all know, the star first made her name on the Aussie soap show Neighbours before being catapulted into pop music history.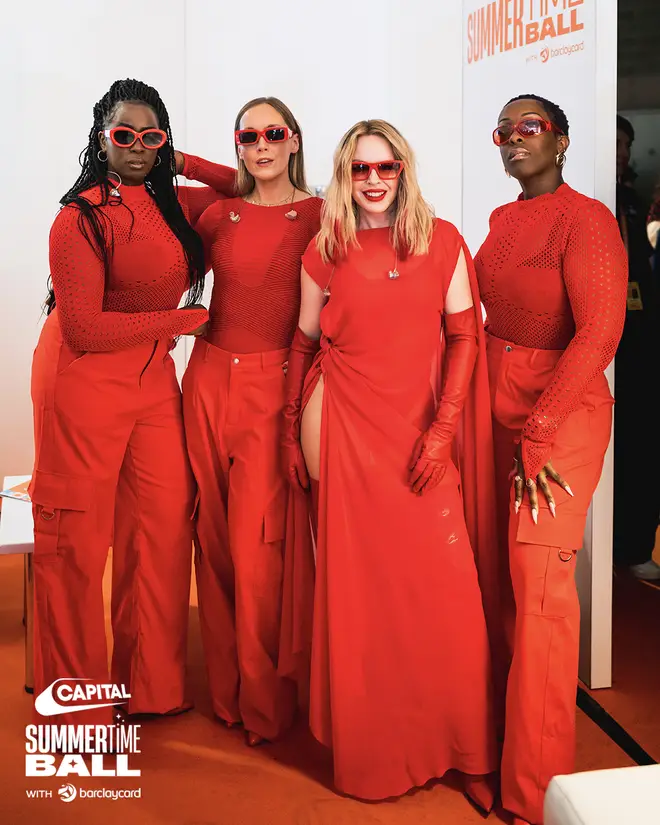 She first made waves with 'Locomotion' in 1987 and the earworm streak kept on coming with the likes of 'I Should Be So Lucky' and 'Especially for You'.
The 2000s was certainly the pop powerhouse's era with tracks that ruled the charts such as 'Spinning Around', 'Can't Get You Out of My Head' and 'In Your Eyes' among endless others.
And now people are calling 2023 the 'Pandamic' as Kylie proves herself as a pop queen once again, we won't be forgetting her impromptu performance at #CapitalSTB anytime soon – check it out!
> Here Are All The Ways You Can Listen To Capital