4 Popstars Who've Hit Back At The GRAMMYs President Claiming Women Need To 'Step Up'
30 January 2018, 12:16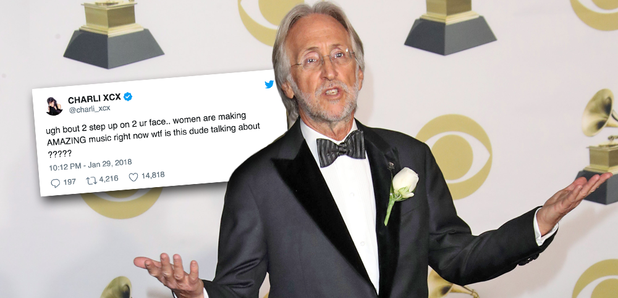 Neil Portnow telling women they need to 'step up' has received some stong responses from the likes of Pink and Charli XCX.
It's been no secret that male artists have dominated the GRAMMYs nominations and winners lists in recent years, with the 2018 award show seeing Alessia Cara become the only female to win on the night.
So why is the GRAMMYs president Neil Portnov telling owmen that they need to 'stand up' in the music industry if they want more recognition?
> WATCH: Blue Ivy Silences Beyoncé And Jay-Z During Camila Cabello's GRAMMY Speech

Speaking to Variety, Portnow stated, "It has to begin with … women who have the creativity in their hearts and souls, who want to be musicians, who want to be engineers, producers, and want to be part of the industry on the executive level … [They need] to step up because I think they would be welcome."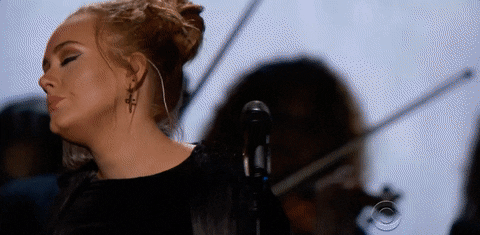 (GIF: Giphy)
He went on to add, "I don't have personal experience of those kinds of brick walls that you face but I think it's upon us — us as an industry — to make the welcome mat very obvious."
Of course the idea that the male leader of a male dominated organisation in a male dominated industry telling women they need to step up is pretty ludicrous and it triggered some honest responses from a few well known names.
Pink, Charli XCX, Iggy Azaelea and Sheryl Crow all expressed their shock and anger at Portnow's comments and they were backed by hundreds of tweets from stunned music fans who have created the hashtag #GrammysSoMale...
January 29, 2018
ugh bout 2 step up on 2 ur face.. women are making AMAZING music right now wtf is this dude talking about ????? https://t.co/EkijTA33QW

— CHARLI XCX (@charli_xcx) January 29, 2018
Neil Portnow really has me heated with his "women need to step up" Grammy-Boys-Club bullshit statement.

— IGGY AZALEA (@IGGYAZALEA) January 30, 2018
I wish the #Grammys would return to female/male categories. Who will young girls be inspired by to pick up a guitar and rock when most every category is filled with men? I'm not sure it is about women needing to "step up", (as said by the male in charge). #GrammysSoMale https://t.co/v1rvbT3pCC

— Sheryl Crow (@SherylCrow) January 29, 2018
Gender equality issues have plagued the music industry for many years and the voices that are now speaking out in support of women are being warmly welcomed by people across the world...
GAGA GOT ROBBED. KESHA GOT ROBBED. SZA GOT ROBBED. LORDE GOT ROBBED. ONLY ONE WOMAN WON IN THE MAJOR CATEGORIES -- ALESSIA CARA.

And the Recording Academy has the audacity to use these women as promos and advertisements for their organization?! #GRAMMYs #GrammysSoMale

— Dan (@theleonpaladin) January 29, 2018
Isn't it great how the #GRAMMYs claims to be so current & relevant - black outfits.. Time's Up badges.. white roses.. Kesha giving a moving performance with women on stage..
And yet Every single major award last night was won by a male artist?
Speaks Volumes,#GrammysSoMale

— Karl Booton (@karlbooton) January 29, 2018
If you are complaining about the #GrammysSoMale hashtag, you really don't get it. It's not that men's music wasn't good enough to be awarded, it's that women are making great music as well yet only 9% of the nominees in the last 5 years have been women.

— Stephanie (@Stephanie_Stuff) January 29, 2018
Women need to step up? I'll make the obvious comment: maybe Neil Portnow needs to step down #GrammysSoMale

— rooting for kesha (@annkpowers) January 29, 2018
With the Oscars set to take place in March, you can be sure that there will be plenty more people speaking out about inequality within the creative industries. Let's just hope this all helps to make change soon.
> Download Our Fancy New App For All The Latest Celebrity News!
Whilst you're here, check out what these GRAMMYs artists had to say about their White Rose campaign...