GRAMMYs 2016: The 9 Most Talked About Moments
16 February 2016, 08:25 | Updated: 30 March 2016, 17:14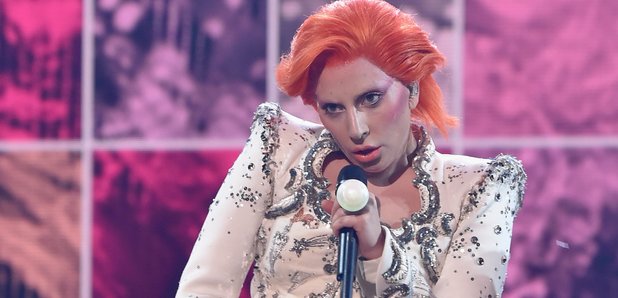 Taylor's speech shutting down the haters, singers falling over in front of MILLIONS and the cutest bonding moment ever - here's everything you couldn't get enough of this year.
The GRAMMY Awards is always one of the biggest nights in the musical calendar, with show-stopping performances, risqué outfits and memorable speeches - and this year was no exception.
From Taylor shutting down the haters (so that's Kanye, then), to Lady Gaga's iconic tribute to David Bowie, these are the 9 most-talked about moments from the GRAMMYs 2016.
> GRAMMYs 2016 Winners List In Full
> Watch GRAMMYs 2016 Performance Videos
Adele's Performance Gets Hit By Technical Issues
In what we were expecting to be her "BRITs moment", homegrown hero Adele's performance was hit by technical difficulties when her mic cut out at the beginning of 'All I Ask' - but being the stoic performer that she is, she carried on unfazed. She was also hit by a second boo-boo, when the piano mic fell on to the strings, leaving fans to think that it was Bieber's guitar being checked before his performance with Diploe & Skrillex.
The piano mics fell on to the piano strings, that's what the guitar sound was. It made it sound out of tune. Shit happens. X

— Adele (@Adele) February 16, 2016
Taylor Swift Knocks Us All Out With Her AMAZING Acceptance Speech
Taylor's huge '1989' album picked up two awards at this year's GRAMMY's, but it was her Album Of the Year speech that had EVERYONE talking! TayTay used her 30 seconds in front of the mic to shut down haters (read: Kanye West) and to empower young women the world over. Ms Swift, we applaud you!
"I want to say to all the young women out there: there are going to be people along the way who will try to undercut your success, or take credit for your accomplishments or your fame [...] But if you just focus on the work and you don't let those people sidetrack you … you'll look around and you will know that it was you and the people who love you who put you there, and that will be the greatest feeling in the world."
Shots fired by @taylorswift13 at the #GRAMMYs.

And now we wait for the inevitable @kanyewest rant… pic.twitter.com/emFAo1D7ql

— Brian Lubluban (@brianlubluban) February 16, 2016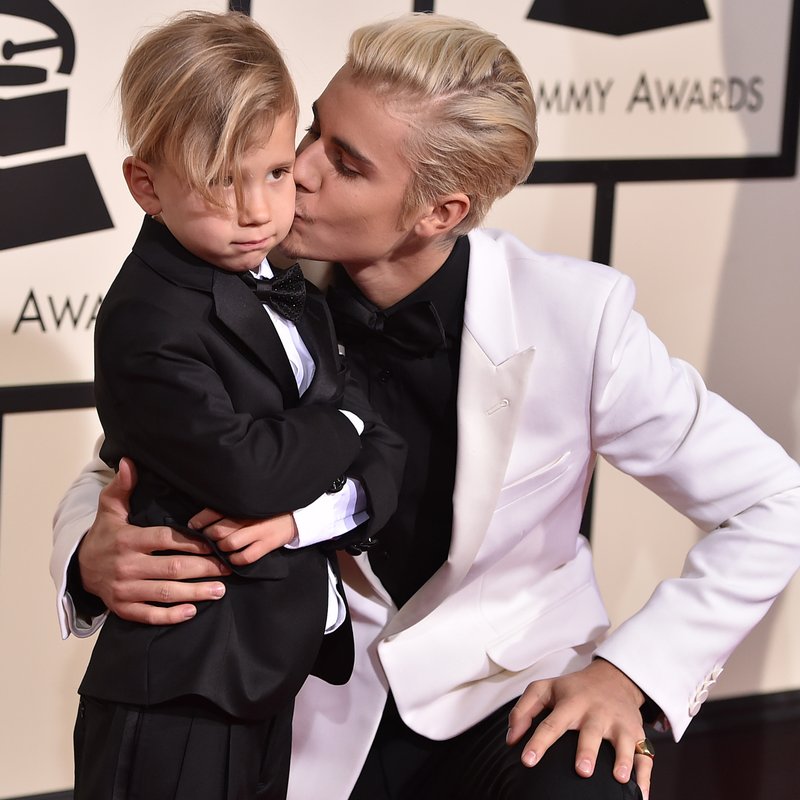 Justin Bieber's Brother Steals The Show
Forget about whatever happened inside the Staples Center, the cutest moment of the entire night had to be on the red carpet when Justin Bieber shunned bringing a date - in favour of escorting his little brother down the press run! Even though 6-year-old Jaxon clearly felt a little overwhelmed by the spotlight, his big brother was on hand to make him feel comfortable, in the sweetest moment of brotherly bonding we've ever seen.
inside look at my social media strategy pic.twitter.com/pth2UvuYdB

— Robert Kessler (@robertkessler) February 16, 2016
Lady Gaga Outshone EVERYONE With Her David Bowie Tribute
From the very first note of 'Space Oddity', Mother Monster had the entire world captivated with her visually stunning tribute to the late David Bowie. Words can't even describe the spectacle - hit play on the video above to see the performance EVERYONE is talking about.
Bowie would be proud @ladygaga

— Zella Day (@Zelladay) February 16, 2016
Ed Sheeran Won His First GRAMMY - And His BFF Couldn't Contain Herself!
It's been well documented that the friendship between Ed Sheeran & Taylor Swift is the pinnacle of #FriendshipGoals - and our theory was solidified at this year's GRAMMYs. For the first time EVER, Ed picked himself up a GRAMMY (two, in fact) and Taylor was UNBELIEVABLY excited!
this is video is why i was born pic.twitter.com/GT7QQ3Ttcn

— emily (@hestayIor) February 16, 2016
Like, REALLY excited!
Sweeran is my favorite #GRAMMYs pic.twitter.com/WEgcFu7rey

— SlayerSwift13 (@SlayerSwift13) February 16, 2016 This Women Tried To Sneak A Picture Of Taylor... Got Busted
You know how it is, you're casually sat opposite a fitty on the train or 3 seats down from one of the biggest recording artists in the world and you want to snap a cheeky photo... Well, at least when you do it you're not getting BUSTED on international TV like this poor lady!
Where Was Rihanna?
There was SO much hype around Rihanna bringing a taste of ANTI to the GRAMMYs, but the Bajan superstar had to pull out last minute due to illness - leaving fans (and James Corden) devastated. Let's just hope she's fully recovered in time for the BRIT Awards on 24th February!
#NAVY so sorry I couldn't be there ..... Thanks Grammys and CBS for your support tonight.

— Rihanna (@rihanna) February 16, 2016
Kendrick Lamar Shut. It. DOWN.
Not just content with walking away with a mighty FIVE wins from 11 nominations, Kendrick Lamar took to the stage with his rather controversial live performance, belting out 'The Blacker The Berry' and 'Alright'.
Oh, And Gwen Stefani Fell Over
On a much more light hearted note - this video of Gwen Stefani taking a tumble will brighten your day no end. Unfortunately for Gwenny, this was actually the first EVER time someone had tried to film their music video LIVE - so there's no retakes and this moment will live on forever!
You May Also Like...