13 BRITs Moments That Are Hard To Forget - Prepare To Cringe!
19 February 2016, 14:53 | Updated: 30 March 2016, 13:50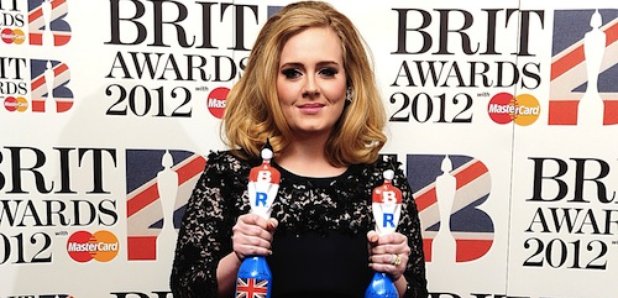 With The BRIT Awards 2016 around the corner, take a look back at the BEST moments from the last 35 BRIT Awards. We're telling you, there's some goodens...
From #CapeGate to Oasis throwing their award into the audience, back to The Arctic Monkey's strange tribute to BRIT School, here are our MUST-SEE BRITs moments.
Geri Haliwell And THAT Union Jack Dress
Because, what a way to make your BRIT Awards debut than wearing a Union Jack dress that will go down in fashion history. Yep, thank you Geri Halliwell. You have been the source of much fancy dress inspiration over the last few years. Particularly for Halloween...
Adele's Middle Finger
One of the many reasons that we LOVE Adele is for her no bulls**t attitude. Case and point - when she was cut off by James Corden who had to introduce Blur. She quickly threw the middle finger and stormed off stage with her award. That's our girl.
Madonna #CapeGate
Perhaps one of THE most talked about moments of 2015 was Madonna's dramatic fall during her LIVE performance. Her cape had malfunctioned and didn't come apart as it was supposed to, so when he dancers pulled it back she went tumbling down the stairs. Luckily, the pop superstar was fine... but probably now has a fear of capes. As do we, tbh.
Robbie Williams Asks Liam Gallagher To Fight Him
Perhaps one of the stranger things to have happened at the BRIT Awards was Robbie Williams asking Liam Gallagher to fight him. Yeah... we're not sure why either.
Justin Timberlake Gets Up Close And Personal With Kylie
Kylie is known worldwide for her pert bottom so we don't blame Justin Timberlake for wanting to get up close and personal. But, up on stage... at the BRIT Awards... might be a little TOO public? #PDA.
Kate Moss Stands In For David Bowie
Wearing one of his famous playsuits, supermodel and fashion QUEEN, Kate Moss took to the stage to collect David Bowie's 'Best Male' award as he was unable to attend. If anyone can pull off an outfit from the '80s in the 21st Century, it's her.
Joss Stone's Weird American Accent
We DON'T UNDERSTAND. Joss Stone... yes, the singer from Devon presented an award and OUT OF NOWHERE, she was suddenly from America. Everyone was confused...
And can we also draw attention to the fact that she tried to UPSTAGE Amy Winehouse? The singer had been on just before Joss presented the award and then Ms Stone proceeded to SING 'Rehab'.
Russell Brand's TERRIBLE Presenting Job
We always watch Russell Brand's presenting gigs with baited breath because we never know what he is going to come out with next. We felt particularly on edge during the 2007 BRIT Awards seeing as he presented THE ENTIRE THING.
He presented Oasis with the 'Outstanding Contribution To Music' award and his repertoire of controversial things included 'they've never gone up their own arses... except to retrieve drugs' and 'Liam's sexual menace is quite intense'. We're glad to be seeing Ant & Dec this year... less anxiety inducing, after all.
The Arctic Monkey's Slate The BRIT School
We're not sure what is more awkward... Kelly and Sharon Osbourne presenting the show and then talking about bingo, Vic Reeves being so drunk that he forgot what award he was presenting, or the Arctic Monkeys being so drunk that their words were somewhat slurrrrrrrred.
It might actually be The Monkeys saying "see you at Crossroads", a charity for young carers and stating that the years at the school were not as "good as the years that followed".
No hard feelings then?
Mumford And Sons Were Denied Entry To Their OWN Party
The band's bassist, Winston Marshall, was reportedly turned away from his own after party but the rest of his bandmates were allowed in. EEEEK.
When he arrived at the Universal Records after-party, he was denied entry and left out in the cold asking if anyone had a spare ticket whilst the rest of the band partied inside.
Luckily, he did manage to get inside. PHEW. Because that COULD have been embarrassing... oh... wait.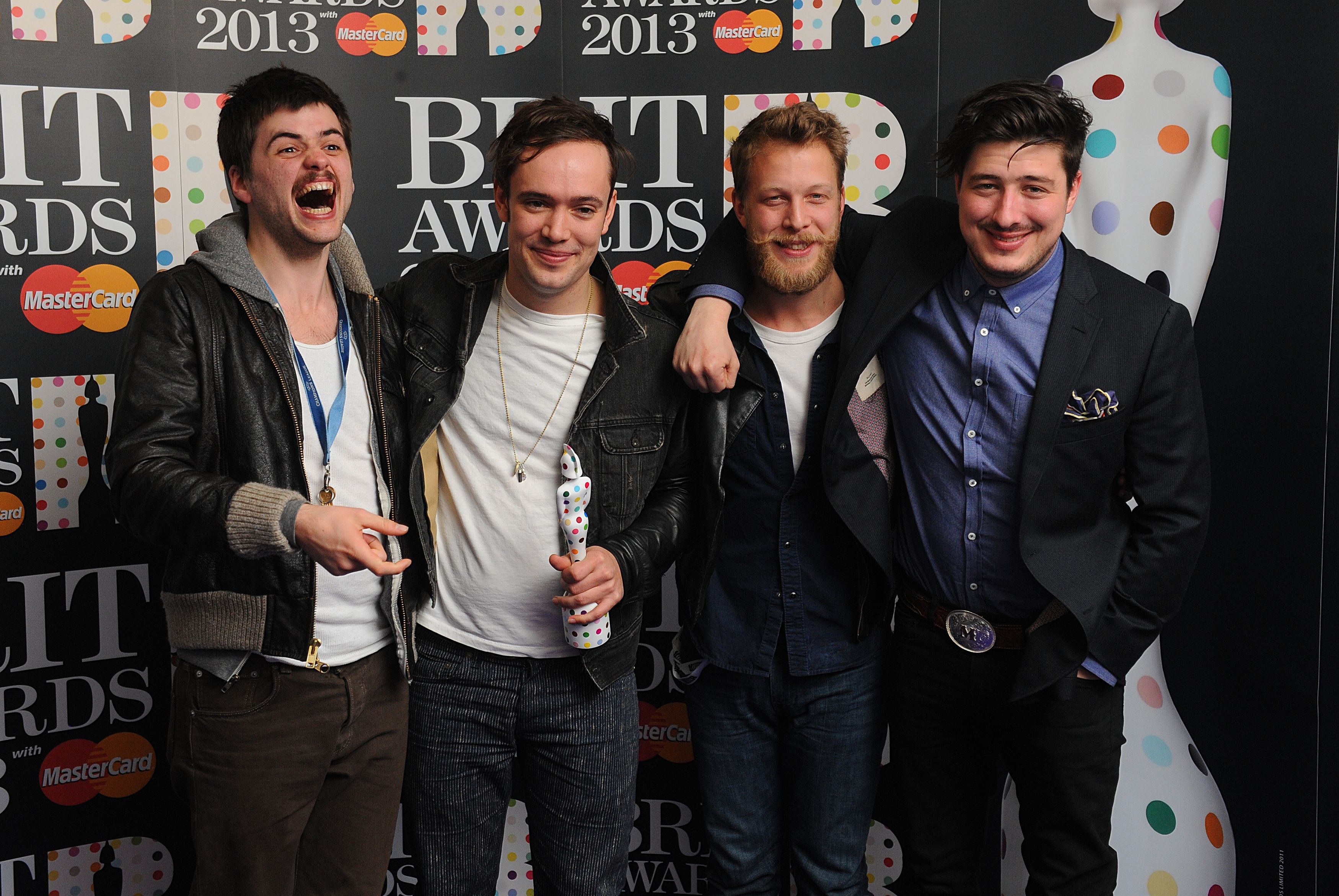 One Direction Give TERRIBLE Advice To Justin Bieber
When questioned about what advice they would give Justin Bieber who had recently been arrested for driving under the influence and drag racing, Louis said to "stay strong and keep doing what you're doing". Not the best advice as Biebs' police reports state that he had been smoking marijuana all day.... EEEEK.
Look away now, kids.
Oasis Hurl Award And Microphone Into The Audience
After thanking his managers and production team as well as the "best fans in the f***ing world", Liam Gallagher proceeded to throw the award into the audience, along with the mic.
We're not being funny but those things cost money. But, if you don't want it, we'll take it.... it'll look GREAT on our mantlepiece.
Kanye West's Performance In 2015
We don't even know where to begin with this but yet we still couldn't look away.
The lack of lighting, fire, language that people world-wide might find offensive, guest appearances from Theophilus London, Allan Kingdom & PAUL MCCARTNEY, Taylor Swift's dancing, Lionel Ritchie not having ANY IDEA what is going on (you're not alone there...) and Kim Kardashian smiling on like she was included in the decision making process of his performance... It was definitely memorable.
You May Also Like: