WATCH: Katy Perry's Dancer Hilariously Fell Off Stage At The Brits & Almost No One Spotted It
22 February 2017, 22:29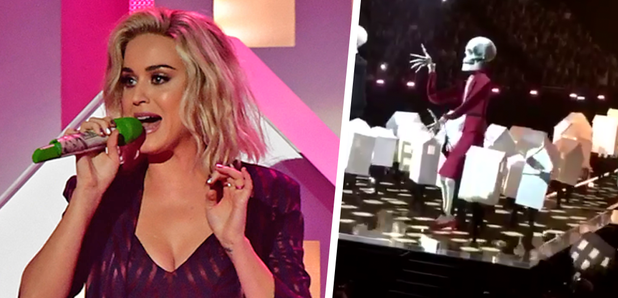 We've watched this about 564573954 times already!
The return of Katy Perry has been pretty memorable so far.
Firstly, she hid loads of glitter balls around the world to give fans a sneak preview of her song 'Chained To The Rythm' and now she's performed an incredible version of the track at this years BRIT Awards.
But there was a moment during her performance that some of you may have missed...but not us!
Yes, Katy Perry's dancers, who were dressed up as houses, put on a mesmerising performance, but one of them fell off the stage and we couldn't help but rewind it and watch it over and over again. #SorryNotSorry
Being dressed as a house is hard enough, but doing it on stage in front of thousands of people at the BRITs must be nearly impossible, at least for one of them anyway!
First there was Madonna falling off stage, now there's a house.
Thank you BRITs 2017.
You may also like...