Fusion Festival 2018: All The Latest From Backstage & Beyond
1 September 2018, 14:02 | Updated: 2 September 2018, 13:14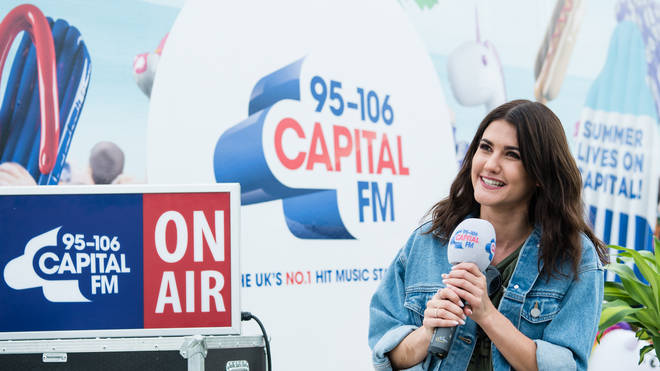 We're hanging out with all the stars at Fusion Festival this weekend, so keep up with all the action right here!
Fusion Festival is aways one of the most exciting weekends of the year and 2018 is no different - with the likes of Shawn Mendes, David Guetta, Jess Glynne and plenty more of the wolrd's biggest stars joining us!
We're bringing you action from across Fusion Festival LIVE, so keep it Capital and make sure you're following us on Twitter, Instagram and Facebook for plenty of backstage action.
> Shawn Mendes Reveals The Real Reason He's Not Dating Anyone
Aimee Vivian will be live on air from 4pm-7pm chatting to all the stars across the weekend at Fusion Festival, so don't miss out on what's guaranteed to be one of the biggest events in the UK this year!
You guys were looking great out there and served up plenty of looks over on #FusionCapital...
After performing to the super noisey Fusion crowd, Yungen sat down for a quick chat with us, although we had a little trick up our sleeves for him.
Most Yungen fans will know that the 'Bestie' rapper is a big Liverpool FC fan, so being at Fusion 2018 in Liverpool, we couldn't resist giving him a tattoo of their rivals Everton.
Of course Yungen was stunned when he found out what his secret tattoo was and demanded it be removed ASAP - soz Yungs!
'Decline' star Raye was also taking to the stage at Fusion and when we caught up with her backstage, she may have let slip about a potential upcoming collab with Rihanna!
Not only that, but Raye also confirmed that she's been working with Fifth Harmony star Normani and the whole thing just got us hella hyped...
Imagine catching up with David Guetta at Fusion Festival and then he reveals that he actually wanted to collab with Sam Smith before Calvin Harris did!?
Well that's exactly what happened...
> Download Our Free App For All The Latest Music News!