Fans Think Zayn's New Track 'Fingers' Is All About Harry Styles
19 October 2018, 10:53 | Updated: 19 October 2018, 12:44
We've got all the lyrics to Zayn's steamy new track 'Fingers' which has just dropped and is all about being a little worse for wear and sending some accidental texts, now fans think that it's about 1D mate Harry...
Zayn's latest track 'Fingers' has officially dropped, and it's safe to say it's a pretty steamy song about something we've all done before, text someone you like when you're slightly worse for wear, and we've got all the lyrics of Zayn's clumsy fingers not doing as they're told.
Zayn Mentioned One Direction On Instagram For The First Time Since Leaving
Interestingly, just before he released the 'Fingers' teaser, he gave Cardi B a shoutout offering her to hop on a 'sick tune' of his, but he didn't specify if it was the newly released song, or a future release...
So, what exactly do these new lyrics say exactly? In the track, Zayn admits he's a little worse for wear and trying to text a certain someone, but not getting very far because his fingers don't seem to be working, even accidentally sending an 'I love you' message.
The song had been raising eyebrows that it could be about on/off girlfriend Gigi Hadid, who he split with earlier this year, both releasing statements about it, but were pictured together just a matter of weeks later and are currently very much back on.
But now the 1D fans believe it is something to do with the one and only Harry Styles...
[Verse 1]
F****d and I want ya
Looked and I loved ya
Stuck, now I need ya
Hopin' I'd see ya
Touch and I feel how
Much can you see her, no
Hiding all your features, sliding down the filter
Show me, you just in the middle
Don't be hiding what you thinkin' 'bout

[Chorus]
I've been f****d and I want ya, I can't even text ya
'Cause my fingers ain't working, but my heart is
If you wanna let me know where you hiding
I could come and love (I could come and love)
I could come and love (I could come and love ya)
I could come and love ya (I could come and love)
I could come and love ya (I could come and love ya)

[Verse 2]
What did I tell ya? Typo said I loved ya
Didn't mean what I was saying
No, I wasn't playing, just confused
Was tryna play it smooth
Start spinnin' in this room
In this state, I think I'm too
This state, I think I'm too
[Chorus]
'Cause I'm f****d and I want ya, I can't even text ya
'Cause my fingers ain't working, but my heart is
If you wanna let me know where you hiding
I could come and love (I could come and love)
I could come and love (I could come and love ya)
I could come and love ya (I could come and love)
I could come and love ya (I could come and love ya)

[Bridge]
I know it's taking all your strength to keep it straight
'Cause you got different things replacing
All the feelings that you've felt
Know you're seeing it for yourself
Where's the shame? No shame in what you need

[Chorus]
F****d and I want ya, I can't even text ya
'Cause my fingers ain't working, but my heart is
If you wanna let me know where you hiding
I could come and love (I could come and love)
I could come and love (I could come and love ya)
I could come and love ya (I could come and love)
I could come and love ya (I could come and love ya)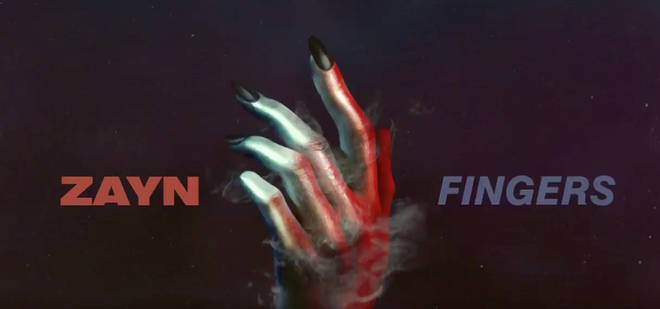 >Download Our Brand New App For All The Latest Zayn News