WATCH: Taylor Swift Got Trapped In The Air Mid Concert & Improvised A Surprise Performance
16 July 2018, 11:46 | Updated: 16 July 2018, 12:03
Taylor Swift got stuck in a basket floating in the air above 60,000 fans during her concert, but didn't let the malfunction get in the way, styling out the whole incident by singing an acapella version of 'Our Song'...
Taylor Swift is in the midst of her Reputation tour, and last night her floating basket failed to fly her across the stadium in Philadelphia, instead trapping her in mid air during her performance of 'Delicate'.
Taylor Swift Paused Her Concert To Pay Respects To 'Brave' LGBT Community In Heartfelt Speech
The 'Bad Blood' star refused to let the malfunction put a dampener on the night, and styled out the whole thing by joking around with the audience, telling them she had 'people talking in her ear' but no way to speak back, and even treated them to an acapella version of one of her older tracks, 'Our Song'.
Admitting she should 'be honest' with her audience, she told them about the breakdown and that she now had no way of getting over to the B stage for her next song, asking "is there a way for me to walk, or does it have to be flying?"
But everything was soon put right, and 60,000 people plus Tay Tay herself singing the country classic 'Our Song' really doesn't sound so bad after all, does it?!
What. A. Boss.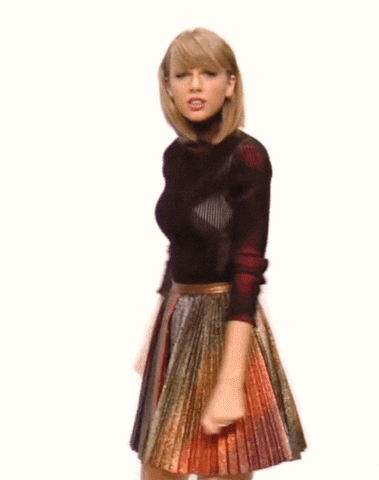 Picture: GIPHY
Download Our Brand New App For The Latest Taylor Swift News