Taylor Swift's Dropped A Lawsuit Easter Egg In The 'LWYMMD' Vid & It Was Subtle AF
29 August 2017, 12:32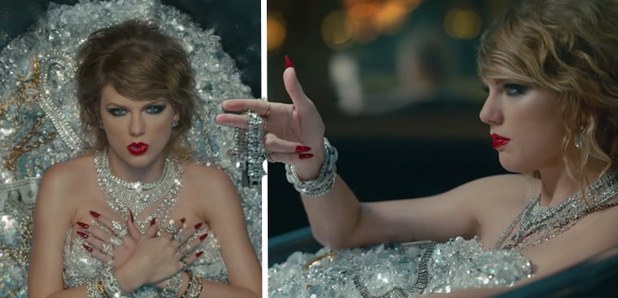 This truly is the music video that keeps on giving.
So, be honest now. How many times have you watched Taylor's 'Look What You Made Me Do' video already? If you're below 100 views then you are seriously slacking because there are SO many easter eggs in this thang!
> If Taylor Swift's 'LWYMMD' Tee Is Anything To Go By, She's Dropped 3 BIG Squad Members
We've all clocked the tribute to Tom Hiddleston's 'I <3 TS' tee-shirt, the fact that Tay-Tay genuinely looks the spit of Katy Perry with that blonde fringe and Kim K's robbery...
...BUT, you might have just missed the most subtle one of them all: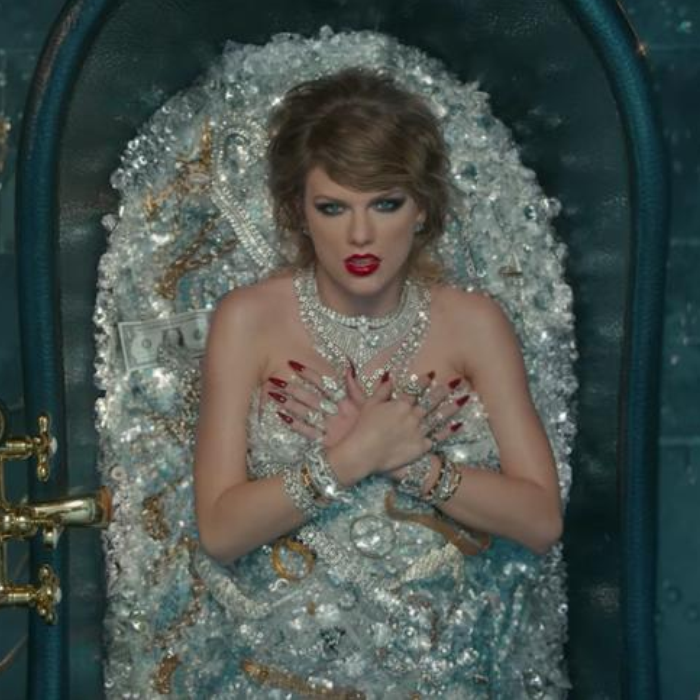 PIC: Taylor Swift/Vevo
Has anyone spotted it yet?
> If you're as mad about Taylor as we are, then you're going to need to download our app for ALL your Tay Tay news.
YES! The dollar bill. Well, to be precise a $1 note. Ahem...and why is that significant Capital?
Just before the release of Taylor's new music, she was embroiled in a sexual assault case where she won a symbolic $1 after a rogue DJ groped her at a photo opportunity.
Let's just get this straight...Taylor isn't taking ANY BS in 2017!
BTW, if you haven't seen Katy Perry changing the lyrics to 'Swish Swish' to send a message to Taylor, you need to get on it!