If Taylor Swift's 'LWYMMD' Tee Is Anything To Go By, She's Dropped 3 BIG Squad Members
29 August 2017, 10:19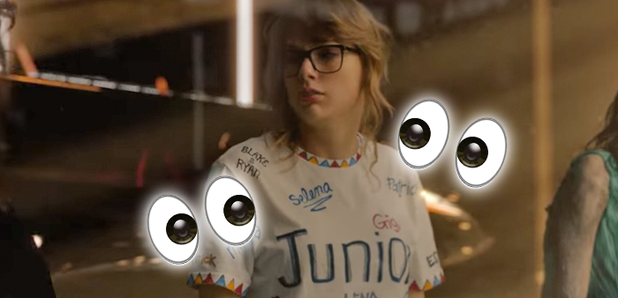 Ok, so how many of you Taylor fans spotted this one then?
We'll be honest, of the 50 MILLION views on Taylor's YouTube video, we're probably responsible for over half however we're not just watching to listen to the official jam of 2017. We're looking for easter eggs obv!
> Katy Perry Went Full Eclipse At The MTV VMAs & Brutally Shaded Taylor Swift & Justin Bieber
And boy, oh boy have we found one that has got our brain ticking.
Forget the diamonds in the bathtub, the moment she looks the spit and ALL the snakes. We need you to have a closer look at Tay's DIY t-shirt.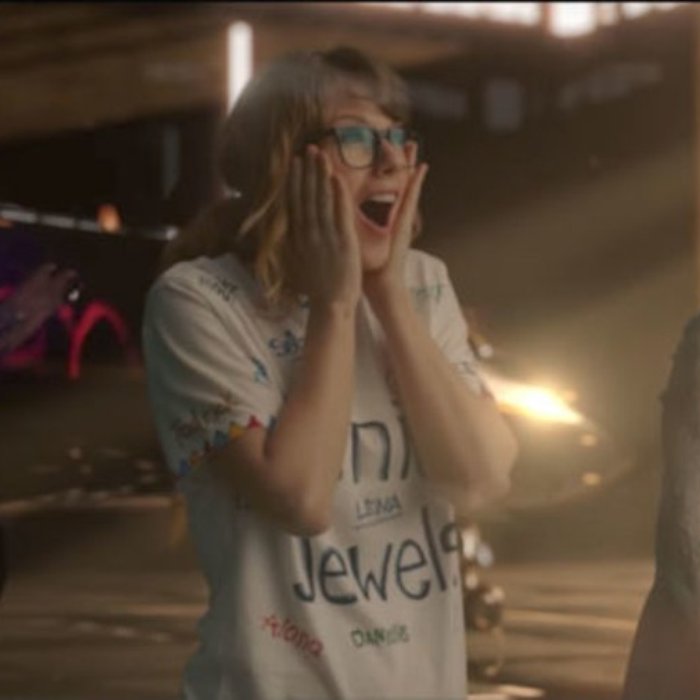 PIC: Taylor Swift/VEVO
So we can deffo still see most of the squad's big hitters: Ed Sheeran, Selena Gomez, Lena Dunham, Gigi Hadid, Martha Hunt, Claire Kislinger, all the members of HAIM, Blake Lively & Ryan Reynolds, Todrick Hall and of course Abigail Anderson.
But where in the love of all things Hiddleston are Karlie Kloss, Ruby Rose and Lorde!
> If you're as mad about Taylor as we are, then you're going to need to download our app for ALL your Tay Tay news.
Surely these legends can't have been cut?!
BTW, if you haven't seen Katy Perry changing the lyrics to 'Swish Swish' to send a message to Taylor, you need to get on it!