Taylor Swift Praises Her "Nice" Fans: "They Don't Say Hateful Things"
8 November 2013, 12:59 | Updated: 8 November 2013, 16:26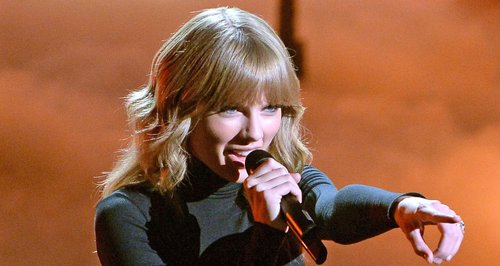 The '22' singer says she is glad her fans don't take part in sending hate messages to other fan groups.
Taylor Swift says she is "so proud" of her fans because they are always nice to other artists' fan bases and "don't say hateful things".
The 'I Knew You Were Trouble' singer issued a special message of thanks to her fan base, often referred to as the 'Swifties', and praised them for not following other fan groups by sending threatening tweets of "death threats".
"For me, when I think about them, and I think about my fans as a group, I think about the little things," Taylor said backstage at the CMA Awards 2013 this week, reports Us Weekly. "I think about the letters that I get from classrooms, and the YouTube videos of some little girl opening up her Christmas present and it's tickets to my show. And I think of the young girls learning lessons on guitar.
"I just feel so proud that my fans are always nice to other fans. They don't say hateful things," Taylor explained. "They don't say they're going to set people on fire or anything. They're not sending death threats."
At the ceremony earlier this week Taylor was presented with the CMA Pinnacle Award for her contributions to country music over the years, and broke down in tears towards the end of her emotional acceptance speech.
Taylor Swift is currently working on music for a brand new studio album and recently revealed she is "dying" for fans to hear some of her new material.