Taylor Swift Promises "Change" On New Music For Her Fifth Album
15 October 2013, 11:24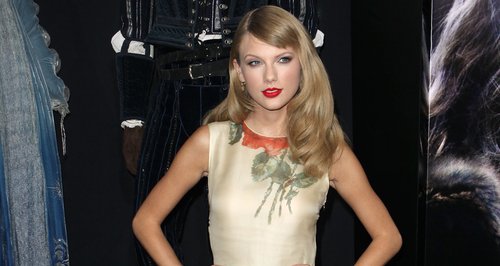 The 'Red' singer says she has taken a "different turn" musically for her new record.
Taylor Swift has opened up about the recording process behind her new studio album and says she is constantly striving for more "change" with her style of music.
The '22' singer has been writing songs for her fifth studio record for some time now, while out on tour promoting her 2012 release 'Red', and says it's all about taking a "different turn' than people expect.
"I think the goal for the next album is to continue to change, and never change in the same way twice," Taylor revealed to Associated Press this week. "How do I write these figurative diary entries in ways that I've never written them before and to a sonic backdrop that I've never explored before?
"It's my fifth album, which is crazy to think about, but I think what I'm noticing about it so far is it's definitely taking a different turn than anything I've done before," Taylor added.
Taylor recently wrapped the North American leg of her 'Red' tour and is set to bring the tour over to the UK in early 2014.