Taylor Swift On Media Perception Of Her As Being "Lonely": "They Can Say All They Want"
19 November 2013, 09:35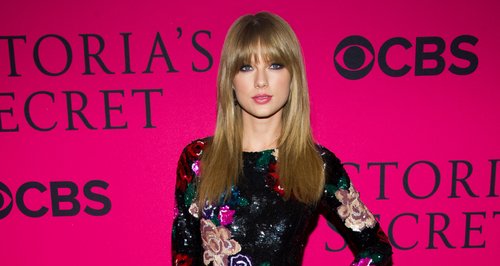 The '22' singer talks frankly about her honest song lyrics and the media's response to her openness.
Taylor Swift has opened up about her songwriting style as well as the media's perception of her as always being "heartbroken" and "Lonely", insisting that she thinks it's good to admit that "things are not okay all the time".
The 'I Knew You Were Trouble' singer has given a revealing new interview where she says although she is awake of the press "spin" and focus on her love life, but will never change her songwriting methods because she wants to stay honest with her fans.
"I'm fine with being honest with my fans about the fact that it's okay that everything isn't okay all the time," Taylor reveals in the November issue of New York Magazine. ""I love my life, I love my career, I love my friends, but things are not okay all the time. So I don't sing about things being okay all the time.
"There's a spin on every single celebrity out there [and] I know that one of my spins is, 'Oh Taylor's heartbroken. Oh, Taylor fell in love and the guy broke her heart. She's sad all the time and lonely'," the US star explained. "I mean, they can say all they want.
"Those are real feelings that every single person goes through," Taylor added. "I think it's okay to be mad at someone who hurt you. I'm a songwriter. Everything affects me."
Last week the 'Red' singer opened up to Capital about her fans and praised them as being "adorable" and "sweet".
Taylor Swift is currently writing new music ready for the follow-up to her 2012 album 'Red'.