There's Something Very Significant About The Diamonds In Taylor Swift's New Video
31 August 2017, 10:57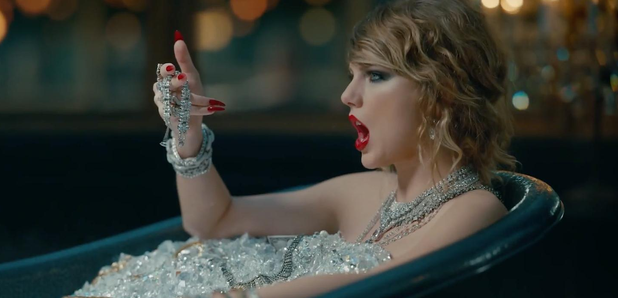 The price of her 'Look What You Made Me Do' jewels sounds a little familiar…
OK, we'll admit it… we might have watched Taylor Swift's 'Look What You Made Me Do' video about a thousand times since its release at last weekend's MTV VMAs, but every time we do, we're noticing BRAND NEW STUFF.
The latest Easter egg to come out of the video is that the bath of jewels Taylor lays in is not only made up of REAL diamonds, but they were worth a significant $10million…
So why is that sum so significant? Well, lets not forget that one of Taylor's perceived enemies, Kim Kardashian, was robbed of $10million worth of diamond jewellery in Paris, and the burglars tied her up in the bathtub. See, it's all making a lot of sense, right?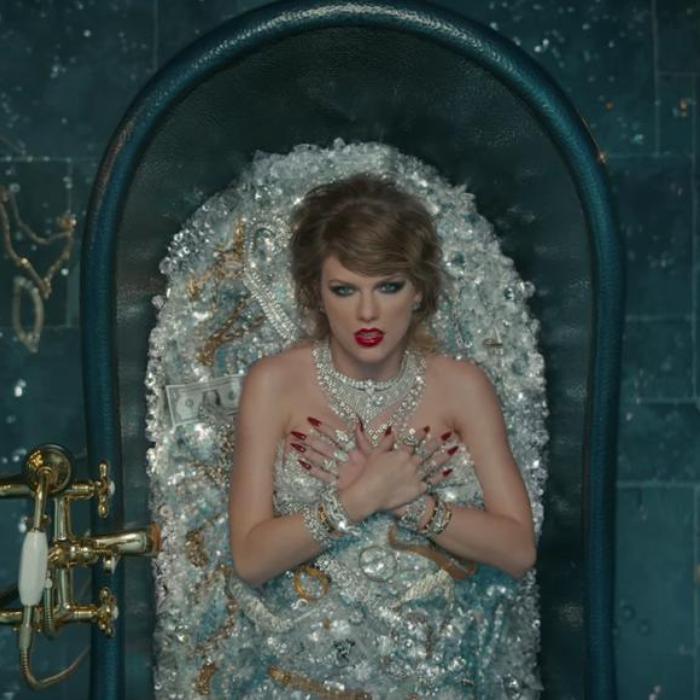 An insider told Page Six that the jewels were provided by luxury jeweller Neil Lane and that there was an "insane" level of security on set to make sure none of the gems went missing from the shoot.
Any Taylor Swift fans know that she's the queen of dropping subtle hints in plain sight so it seems a little coincidental that the value of the jewels in her bath tub are equal to those stolen from someone Taylor's had a bit of beef with.
We can't wait to see what else she's got up her sleeve for the rest of the album – it definitely looks like she has some serious scores to settle!