Taylor Swift's Revealed Who 'Gorgeous' Was Written About & It's Not Calvin Harris Or Tom Hiddleston
23 October 2017, 14:59 | Updated: 4 December 2018, 16:53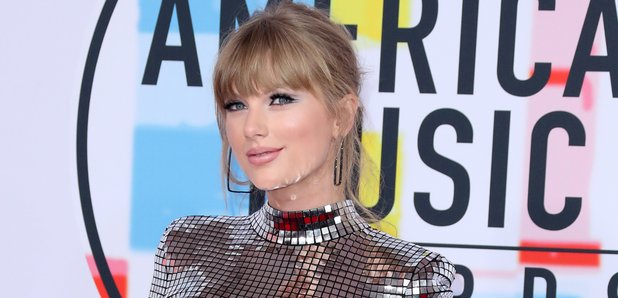 She told fans the real subject of the song...
New Taylor Swift music has been coming thick and fast recently.
First we were treated to the sassy 'LWYMMD', then powerful anthem 'Ready For It' followed that up shortly afterwards, but now 'Gorgeous' is the anthem that has taken over our lives.
> Taylor Swift Stalked Her Fans' Twitter Accounts For A Year & They Found Out In The Most Extra Way Imaginable
It powered straight to the top of the Vodafone Big Top 40 upon initial release and is already one of the biggest tunes of the year. But what we've wanted to know all along is who is 'Gorgeous' written about?

Picture: PA
Well when fans joined Taylor for a listening session of her forthcoming album 'Reputation' recently, she revealed all!
Whilst one of the lyrics in the song hears her sing "he's older than us, he's in the club doing I don't know what", fans who presumed she was talking about former flames Calvin Harris or Tom Hiddleston were wrong because it is in fact about her current BF Joe Alwyn.
Taylor has been dating the British actor for a year now, although they've kept their relationship firmly out of the media spotlight.
After the listening party, one fan revealed, "Basically Taylor made us all promise that if anyone made any accusations of who this song is about, we tell them it is 100 per cent about her angel boyfriend of 1 year (this isn't a secret, she wanted us to tell people)."
Another added, "Any love song Taylor writes now is about Joe and only Joe. She is so happy and this is about them. And only them. This is confirmed. It's a rule. Joe love songs from here on out, this goes for all of reputation. No speculating if it is about Taylor's ex from a million years ago because I promise you it's not. Joe and Taylor, Happy."
So there you have it. 'Gorgeous' is about Joe so all the other speculation can end there. Thanks Tay.
> Download Our Fancy New App For Loads More Gorgeous Taylor Swift News!
Whilst you're here, check out what happened when Taylor gatecrashed fans' Instagram live sessions recently...