12 MUST-SEE Taylor Swift Covers That Sent The Internet Into Meltdown!
24 September 2015, 10:25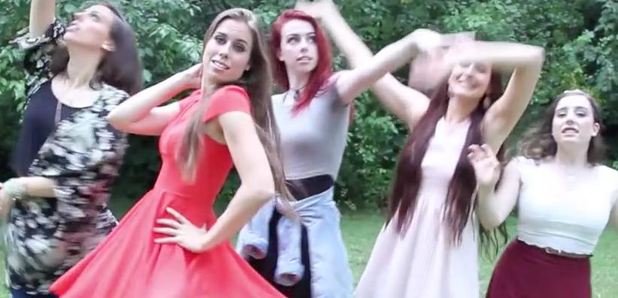 Check out the BEST of the Internet's take on Taylor Swift's string of huge hits.
She's been one of the BIGGEST artists of the past few years and with a back-catalogue of catchy and meaningful songs, it's no surprise the Internet are LOVING covers of Taylor's hits!
We've picked out 12 of our FAVE Internet covers of Tay... so hit play, sit back... and go into Swift overload!
Cimorelli take on 'Wildest Dreams'... with a bit of Lana Del Rey thrown in!
The famous YouTube girl group released a cover of Taylor's latest '1989' hit and you're gonna LOVE it. Not only do they sound pitch perfect - they're clearly loving every minute of it and even mash it up with Lana's 'Blue Jeans'!
This AMAZING 'Blank Space' & 'Style' mash-up
We absolutely loved Louisa Wendroff's mash-up of two of our favourite '1989' tracks when it dropped at Christmas time - almost as much as Taylor herself loved it! The duet with friend Devin Dawson has so far been viewed over 13 million times, and it's chillingly beautiful!
This 12 year-old rapper's cover of 'Blank Space'
Yes, Internet sensation MattyBRaps has covered 'Blank Space' with his own unique spin. Rapping over the chorus from the guy's perspective, Matty teams up with child actress Ivey Meeks for a truly unique video.
We're not quite sure what to make of someone so young talking about their list of ex-lovers, or upping the violence of Taylor's original video - but we'd still recommend watching it just for Matty B working a sneeze into a rap verse!
Megan Nicole takes on 'We Are Never Ever Getting Back Together'!
She may have had a bit of a head start on some of the covers on our list, but Megan Nicole takes the crown for the most viewed Taylor Swift cover on YouTube! The American singer-songwriter uploaded her take on Taytay's massive 'We Are Never Ever Getting Back Together' back in 2012, and it's been viewed a mammoth 36 MILLION times!
Taylor Swift gets a punk makeover...
If you love Taylor's words, but not so much her voice or style, then this is one for you. It's 'Blank Space' but not as you know it! Throw in some gritty vocals and heavy guitar and you've got I Prevail's "Punk Goes Pop" cover. And you know what? We love it!
Miranda Sings' tries her best to do right by Taylor Swift...
Blurring the lines between cover and parody, it's everyone's favourite nasally singing and eyebrow wiggling YouTuber, Miranda Sings! Top marks for putting herself IN the actual video!
Cimorelli ALSO covered 'I Knew You Were Trouble' back in the day!
This list wouldn't be complete without a bit of acoustic, would it? Take 6 American girls, give them a guitar and a loosely co-ordinated wardrobe, and you've got Cimorelli!
The YouTuber pop-pock cover of '22'! #AMAZE
So Taylor has proved that her pop-country crossover style works wonders, but can her songs sound great with a pop-rock style? YouTuber musicians Alex Goot, Sam Tsui, Kurt Schneider, Chrissy / Against The Current and King The Kid joined forces for an epic cover of '22' - and it's insanely good!
Japanese star Maco takes on Taylor's BIGGEST hit
Say 'konnichiwa' to MACO, the super-talented singer who not only has amazing vocals, but also translated Taylor's hit 'We Are Never Getting Back Together' in to Japanese (well, mostly!). That's some serious effort!
When The Vamps took on Tay Tay... NAWW!
LOOK HOW YOUNG BRAD LOOKS! Sorry, had to get that out of our system! Before the boys hit the big-time with 'Can We Dance?' (and presumably before Tristan could afford an actual drum-kit), The Vamps uploaded this cover of Taylor's massive hit '22'.
Postmodern Jukebox take 'Blank Space' back to the 1940s
It's no secret that we're HUGE fans of Scott Bradlee's 'Postmodern Jukebox' on YouTube, and their 1940's cabaret style cover of 'Blank Space' is straight out of a musical (we REALLY wish it was!)
The ULTIMATE '1989' mash-up
Not just content in appearing once on this list, YouTubers Sam Tsui and Kurt Schneider blew our minds in late 2014 by condensing EVERY track on Taylor's mammoth '1989' album in to just 3-minutes. Serious, this is amazing!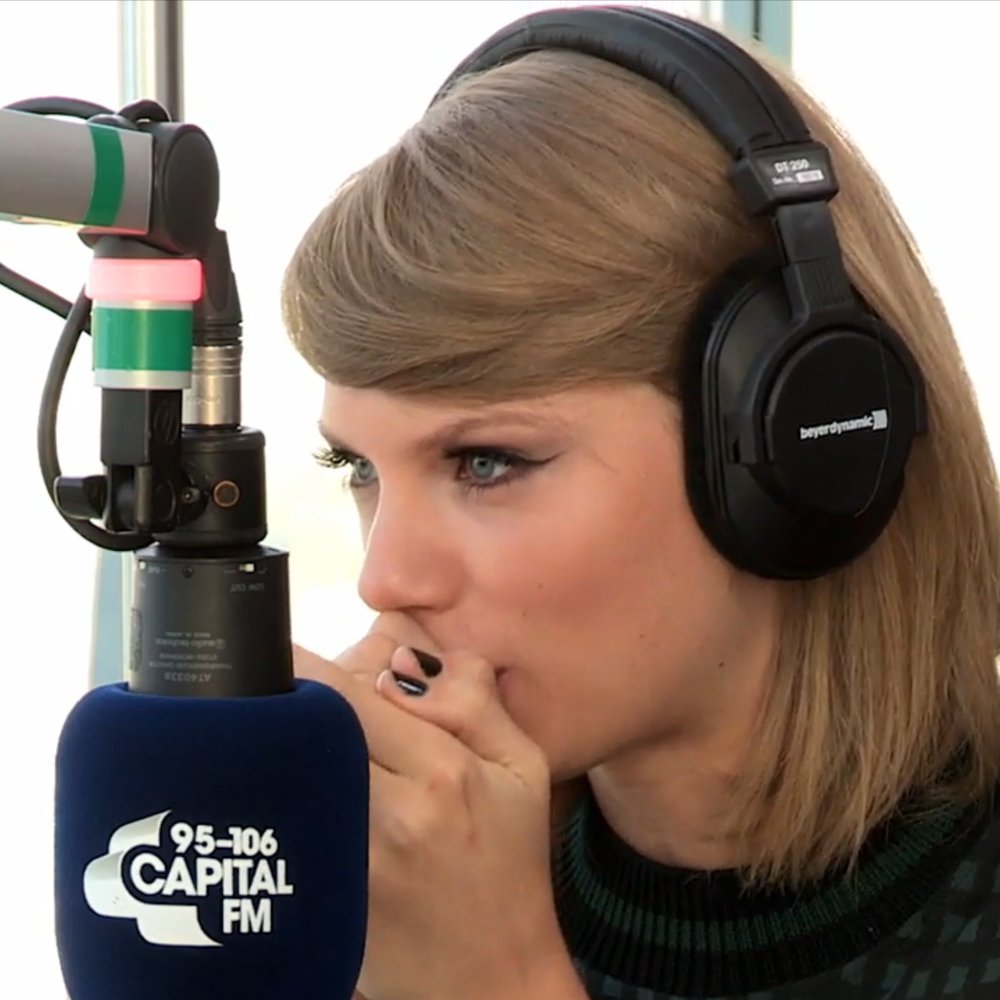 You may also like...