Taylor Swift Avoids Reading Negative Stories About Herself: "I Can't Have A Thick Skin"
5 February 2014, 13:39 | Updated: 5 February 2014, 13:42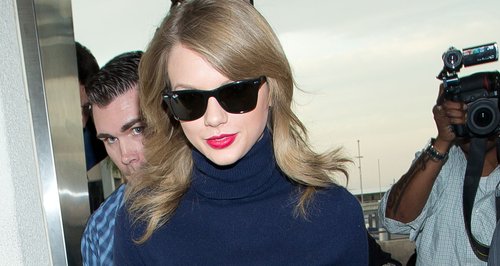 The 'Red' star says she purposefully avoids negativity on the Internet to stop her feelings getting hurt.
Taylor Swift says she avoids reading negative news about her personal life because she doesn't "have the option of having a thick skin".
The 'I Knew You Were Trouble' singer says she has to be open to negative emotions like pain and rejection because of her song-writing, so makes sure she avoids reading negativity on the Internet.
"I'm careful about getting sucked into the rabbit hole that is the Internet because, as a songwriter, I don't have the option of having thick skin," Taylor reveals in the March issue of Glamour. "As a writer you have to be open to everything.
"And that includes pain, rejection, self-doubt, fear," she continued. "I deal with that enough on my own.
"If you look hard enough, you could find somebody on the Internet criticising every single thing about you," Taylor added. "If you're me."
Taylor Swift has been performing on her 'Red' UK tour this week alongside special guests like Ed Sheeran and Danny O'Donoghue, and continues with a final performance at London's O2 Arena on Monday 10th February.
Taylor Swift's interview features in the March issue of Glamour out on 11th February.