Selena Gomez - 'Bad Liar'
15 June 2017, 10:37
How does she look good with a moustache? HOW?!
We all know Selena Gomez is the triple-threat; she can act, too. Just check out the likes of 'Spring Breakers', 'Bad Neighbours 2' or 'Wizards of Waverley Place'. (And even if you've seen them, just watch them again, 'cause we told you so.)
However, in her brand new video for 'Bad Liar', she doesn't play one character; but about four different characters. It's like a modern day 'The Nutty Professor'!
> Bella Hadid Was 100% Us As She Potentially Accidentally Liked A New Photo Of Ex Boyfriend The Weeknd
Set in the 1970s, this video sees Selena Gomez as a young high-school student who has a crush on her teacher (also played by Selena Gomez).
The only issue is that this gym teacher is being crushed on by the high-school student's father (who is played by Selena Gomez as well). And the high-school student's father is married to a woman - yup, you guessed it - who is played by Selena Gomez. That's not confusing at all, is it?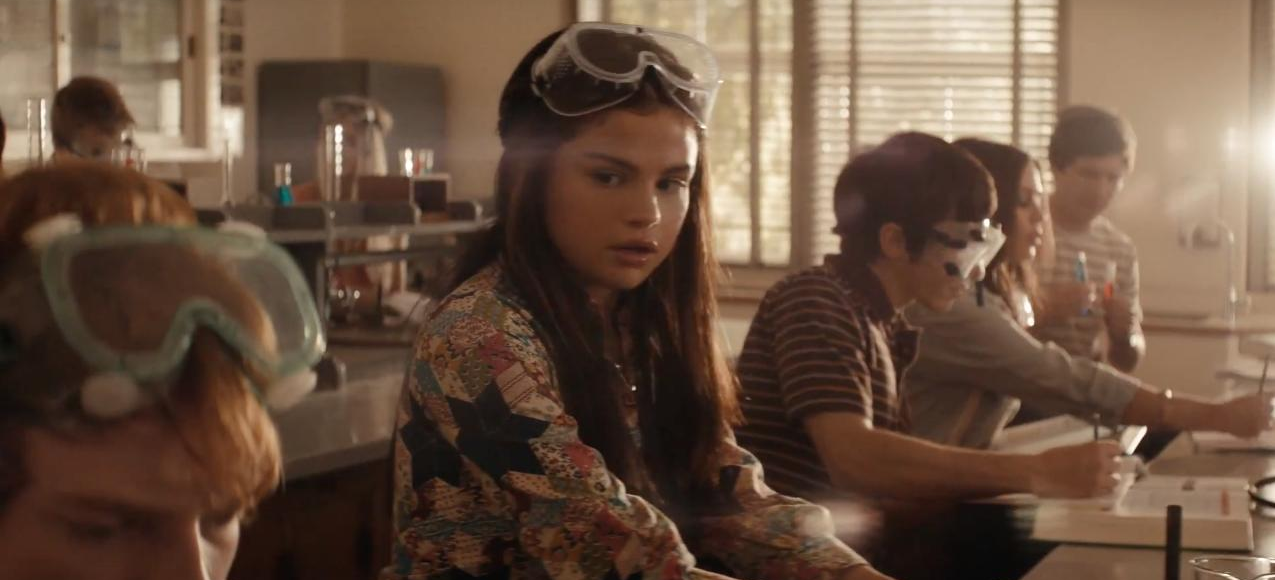 Pic: YouTube
As the video continues, we see the awkward family feud as Selena catches Selena flirting with Selena while at school, but fans didn't pick up on this - they noticed something much bigger.
Hidden in the video appears to be several nods to her good friend and pop princess, Taylor Swift. The 'Shake It Off' singer appears to be found on several posters in the student's bedroom, and - what with the Internet being the most wonderful place ever - fans took to Twitter to tell anyone and everyone, with in-depth factual evidence.
Did anyone else notice the Taylor Swift poster in the background of the Bad Liar music video?

— ljp2010 (@directmixswift7) June 15, 2017
Is my brain just playing games or is that Taylor Swift pic.twitter.com/WPPLbcsStq

— maya (@Plaid_ShirtDays) June 14, 2017
what bout the other poster pic.twitter.com/14zCvZCOZh

— auzene (@itsallintiming) June 15, 2017
> Download Our App To Get All Of The Selena Gomez You Could Ever, Ever Need!
So Selena Gomez was in Taylor Swift's 'Bad Blood', and Taylor Swift was in Selena Gomez's 'Bad Liar'. Here we are, not having been in a single music video. Not. Jealous. At. All.
Selena ended the video mouthing the words 'Fetish'; a nod to the upcoming release of her next music video.
Have you ever wanted to see Selena Gomez stumble over the word "tampon"? Then (weirdly) you've come to the right place...