Selena Gomez Dropped MASSIVE New Album Hints In A Twitter Q&A & Now We're Freaking Out!
15 August 2017, 12:42 | Updated: 15 August 2017, 12:47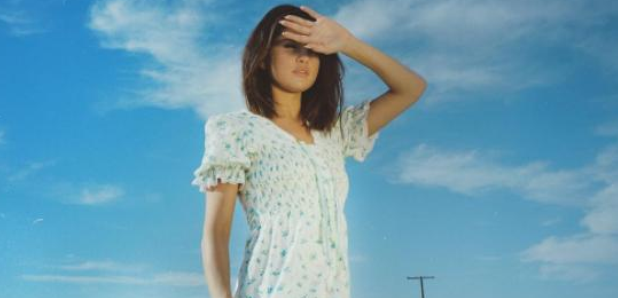 Hands up who's ready for the third studio album from the one and only Selena Gomez!?
Let's just put this out there right here, right now...if Selena Gomez releases a brand new album this year, 2017 will forever be known as the Year Of Selena, deal?
> Need your daily Selena Gomez fix? Open our app & you're pretty much sorted for life!
We've been drip-fed information here and there regarding her third LP however a recent Twitter Q&A has given us a LOT more to get excited about.
We know for a fact that there are going to be collaborations galore! Her tracks so far in 2017 have featured the likes of Kygo and more recently Gucci Mane.
In fact she confirmed on Twitter that she's been working with a lot of different artists and producers - excited much?!
I love being able to collaborate w/different artists & producers so every song is new and different. #streamwithsel Can't name anyone yet.. https://t.co/wNy5T3Qq7x

— Selena Gomez (@selenagomez) August 14, 2017
What is the name of Selena Gomez's new album?
Well, we're glad you asked because we want to know too! She's keep exceptionally tight lipped about this one...
Not telling! https://t.co/9lRlcg2sMr

— Selena Gomez (@selenagomez) August 14, 2017
> Did Selena Gomez Hide A Message To Justin Bieber In Her New Handbag Designs?!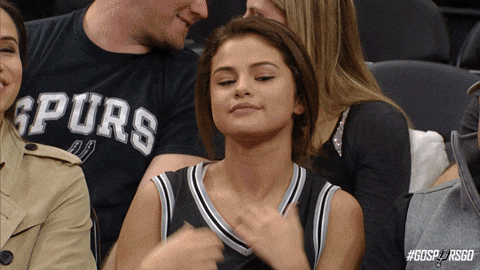 via GIPHY
Selena has revealed that the album was inspired "during seasons of change". If we're talking change, then surely we have to take into account Selena's new beau The Weeknd! Not only could there be a collaboration in the making, the whole tone of the LP is bound to be happy, right!?
Let's just take a second to remind ourselves how damn hot Selena looked in her 'Hands To Myself' music video shall we...