Did Selena Gomez Hide A Message To Justin Bieber In Her New Handbag Designs?!
8 August 2017, 11:33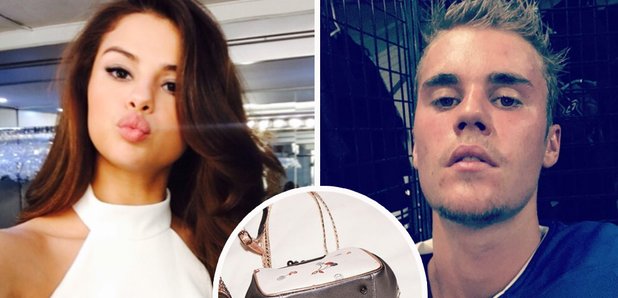 We bet you missed this part of the design…
Selena Gomez and Justin Bieber haven't been together as a couple for years – and she's happily dating The Weeknd – but after fans spotted a hidden message in one of her new handbag designs, they were quick to suggest it had been put there for Justin.
Selena recently collaborated with accessories brand Coach for a line of handbags, and the Selena Grace bag she took with her to the Met Gala contained a little hidden secret on the bottom… the message 'love yourself first'.
Now the message is a translation of her Arabic tattoo on her back which she got in 2014 – a year before Justin released his hit song, 'Love Yourself' in 2015 – so could that message be aimed at her ex, too?
It's not the only hidden message Selena has incorporated into her designs, however – she also wrote 'To be you is to be strong' on the inside. She explained, "I'm very excited for everyone to finally see the design Stuart [Vevers] and I worked on together. I can't wait to carry it — it's totally versatile, perfect to wear day-to-night and it goes with everything."
Whether or not it's aimed at Justin, we love her beautiful, motivational messages!