MTV VMAs 2014 Performer Sam Smith On Pre-Show Nerves: "It's Going To Be So Scary!"
21 August 2014, 10:14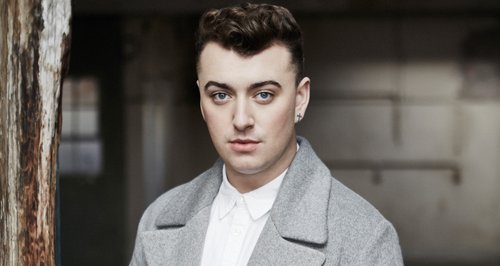 The 'Money On My Mind' star says he can't believe Beyonce will be on hand to watch his set.
Sam Smith feels like he's ALREADY won at the MTV VMAs… but is getting VERY nervous about his performance debut!
Capital caught up with the 'Stay With Me' singer this week with just DAYS to go before he hits that VMAs stage this coming Sunday (24th August), and the UK star admitted he "might freak out" with stars like Beyonce and Taylor Swift watching him from the audience.
Sam Smith on playing the VMAs this weekend...
"It's going to be so scary! Beyonce's going to be there, I might freak out," Sam exclusively told Capital's showbiz reporter Kevin Hughes. "My main aim is to not sweat, because i'll be so nervous.
"I watch the VMAs every year, and have done from a very young age, so this is going to be a very surreal weekend," he explained. "But I get to run through it a few times, but I'm not going to kiss Madonna or stick my tongue out, so don't be expecting that!
The fact that I'm performing there feels like I've won already," he added.
The VMAs this weekend will be opened by Jessie J, set to perform her song 'Bang Bang' alongside Nicki Minaj and Ariana Grande, while stars like Taylor Swift, Beyonce and 5 Seconds Of Summer are all set to perform.
You may also like: