Vin Diesel's Covered Sam Smith - Now Watch Sam Take On One Of Vin's Acting Roles!
7 November 2014, 12:08 | Updated: 7 November 2014, 12:10
Bet you never thought you'd see Vin Diesel singing Sam Smith's 'Stay With Me'? Neither did Sam!
So, you've seen Vin Diesel covering Sam Smith's 'Stay With Me', (and if you haven't, you'd better scroll down and watch that little slice of AMAZINGNESS right now) - but now Sam Smith has taken on one of Vin's acting roles!
When Sam popped in to see us, we got him to try his hand at a line from Sam's movie 'Pitch Black' with Lisa Snowdon - but we think he probably needs a few more acting lessons before his big screen debut!
We also weren't sure what to expect when we got Vin Diesel to cover 'Stay With Me', but it turns out he's got a LOVELY tone… and Sam Smith HIMSELF agrees!
The 'Money On My Mind' star gave HIS verdict on the Guardians OF The Galaxy star's cover of his recent Vodafone Big Top 40 number one, as Vin showcases his vocal stylings for us and you Capital listeners.
Sam Smith Reacts To Vin Diesel
We gave Vin the lyrics and a backing track and he SERIOUSLY impressed, and after chatting with Sam Smith it looks like the song's originator is also in awe of Mr. Diesel's talents!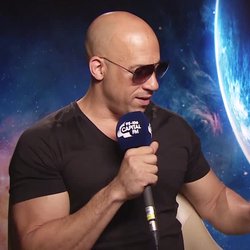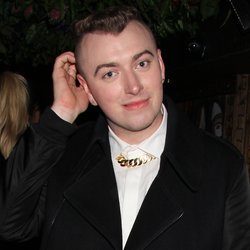 "First of all I thought it was going to be good, but when I heard it it's the most hilarious thing I've heard in my life," Sam told Capital Breakfast. "It's amazing. Brilliant. The falsetto!
"It's so weird for me because i remember watching 'xXx' when I was like eleven years old! I definitely think we should do a duet one day, it would be amazing," the UK star added.
As well as being hot property as an actor, we reckon Vin could probably do quite well as a singer if he ever fancied a change of career! Let us know your thoughts below!
You May Also Like…