Getting To Know Sam Smith: 5 Tracks You Need To Hear
5 February 2014, 13:53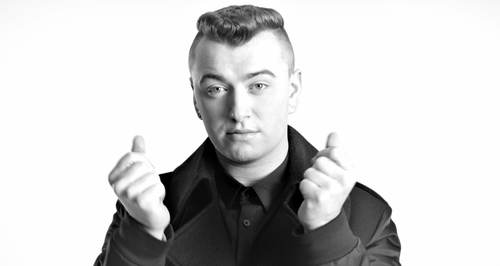 As Sam prepares to unveil his debut single this month, get to know the BRITs winner a little better.
It's been quite a 2014 already for Sam Smith. He's bagged the coveted BRITs Critics' Choice Award, performed with Taylor Swift at London's O2 Arena and has a debut single just around the corner.
Many fans will have enjoyed their first experience of this talented future star when he provided vocals for Disclosure's 'Latch' as well as 'La La La' with naughty Boy.
Capital has picked out some tracks which you need to get familiar with.
Disclosure Feat. Nile Rodgers, Sam Smith & Jimmy Napes - 'Together'
It's cool, chilled and dangerously funky. It's a perfect joining of Sam's unique vocals with the guiding force that Nile brings and production from Guy, Howard and Jimmy.
Sam Smith - 'Nirvana'
It's imposing, daunting and was the title track from his debut E.P. Production credits go to Craze & Hoax as well as Jonathan Creek on this one.
Sam Smith - 'The Lonely Hour'
Make sure you're sitting comfortably because Sam will knock you back in the same way Adele did with 'Someone Like You' on this track. It's a showcase of someone who will undoubtably be one of the voices of 2014. Prepare for your repeat button to take a hammering with this one.

Sam Smith - 'Safe With Me'
Another feature on his debut EP, Two Inch Punch provides production to deliver his falvour of popped-up dubstep and adds a haunting quality to the track.
Sam Smith - 'Make It To Me'
Released as a free download on iTunes, the track will also feature on the deluxe edition of debut album 'In The Lonely Hour'. It was a team-up with James Napier and Howard Lawrence from Disclosure and lets his vocals soar through this deep piano ballad.

Sam Smith will release debut album 'In The Lonely Hour' on 26th May 2014.