Sam Smith Congratulated By Fans After 'Stay With Me' Takes Vodafone Big Top 40 Number One
19 May 2014, 13:37 | Updated: 19 May 2014, 14:45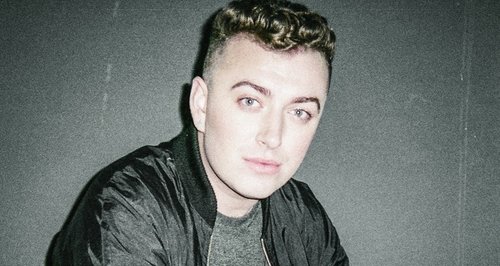 The 'Money On My Mind' star's fans have been praising the UK talent across Twitter after his latest news.
Sam Smith went straight to number one on the Vodafone Big Top 40 last night (18th May) with his new single 'Stay With Me', leading fans across Twitter to congratulate the star.
UK singer Sam, who celebrates his 22nd birthday today, has now scored his second solo number one with the latest track from his upcoming debut album 'In The Lovely Hour'.
Rita Ora's 'I Will Never Let You Down' drops down one place to number two, while Sean Paul and Fuse ODG scored a new entry at number four with 'Dangerous Love'.
Sam Smith's star has never been higher, with his new album dropping next week, and fans couldn't contain their excitement on Sunday evening after 'Stay With Me' took the top spot.
Sam smith is number one woooooo

— mollie (@beggingthevamps) May 18, 2014
Sam Smith is number one ! I'm so proud, even if I know that he deserves it !

— P.R.E.E. (@LaaadyPree) May 18, 2014
SAM SMITH IS NUMBER ONE YAYAYAYAYAYAYAYAY @samsmithworld @disclosure OMG CANT WAIT TO SEE HIM LIVE

— Jason Butler (@jason_2_12) May 18, 2014
Sam Smith has one of the most beautiful voices I've ever heard in my life

— Olivia Singer (@oliviasingerr) May 19, 2014
Sam smith's voice is unbelievable such a talented guy omg

— catherine (@cat_hamlin) May 18, 2014
Sam Smith needs to release his album already

— Parker Kit Hill (@ParkerKitHill) May 15, 2014
i'm soooo excited for sam smith's album but then again who isn't

— anthony spears (@LOHANTHONY) May 14, 2014
Sam Smith- Stay with me is one of the cutest songs ever

— Lorna † (@Lornawastaken) May 12, 2014
You may also like:
You may also like...