WATCH: Sam Smith Interrupts A Live Broadcast – & The Interviewees Have NO CLUE Who It Is
6 August 2015, 09:09
Even MASSIVE stars can't ignore a photobomb opportunity – but Sam Smith's victims were oblivious they were interrupted by a celeb!
If there's one thing we love more than a photobomb – it's a celebrity photobomb! Sam Smith is the latest star to get cheeky and interrupt a live news broadcast… but his victims had no idea who it was!
Sam saw his opportunity and seized it in spectacular style while he was in Colorado this week as part of his US tour, and stumbled across a live broadcast taking place.
Before his show, Sam walked around the venue – the Red Rocks Amphitheater – just as local Denver new channel ABC7 was filming a segment about Red Rocks being declared a national
Two girls were being interviewed as Sam walked into shot and did the CLASSIC thing every human on earth has done to another at one point or another – he gave the girls bunny ears by holding his hands up behind their heads, duh.
While Sam kept popping up in the middle of the shot, playing up to the camera, the reporter told the girls they were getting photobombed, so they turned around to see who it was and had ABSOLUTELY NO IDEA it was a flipping megastar.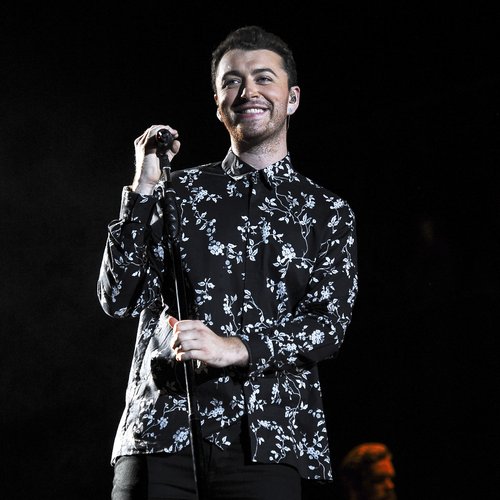 Srsly, most people would be pretty excited to see Sam joking around with them, but these two are probably the only two people alive who were totally oblivious to who he is.
Either way, the result was pretty damn hilarious.