Is This Sam Smith's New Boyfriend?! Who's The Mystery Man?
6 July 2015, 15:59 | Updated: 7 July 2015, 16:11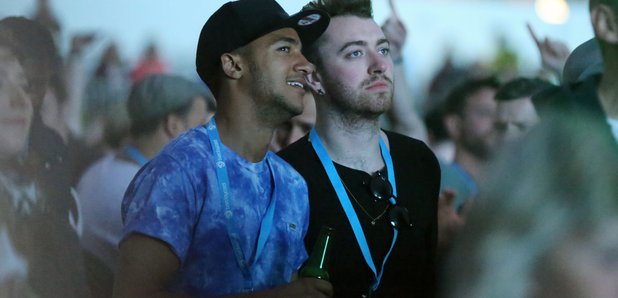 Sam's been spotted looking VERY close with a mystery guy – could this be a new love interest in the 'Stay With Me' star's life?
Sam Smith may be all about the break-up ballads, but it looks like his own love life might be looking up – he's been spotted looking rather cosy with a hot new man!
Sam was seen looking VERY close with the unnamed man as the pair watched Kylie Minogue perform at British Summertime Hyde Park recently, standing close together and looking very happy to be in each other's company.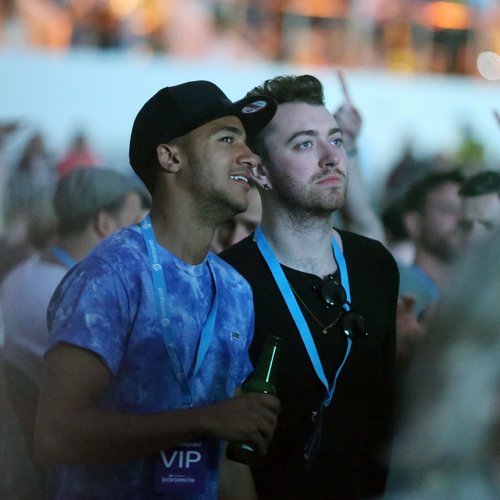 Picture: Eroteme
The pair had arrived to the gig together and at one point Sam's friend was seen planting a kiss on his cheek too – cute!
The two of them went unnoticed in the VIP area where they sipped a couple of beers together. And The Mirror's sources said the two of them "looked very much like an item".
Whether or not the two are dating, it's nice to see Sam happy again after his brief romance with Jonathan Zeizal, which he later admitted he regretted making so public.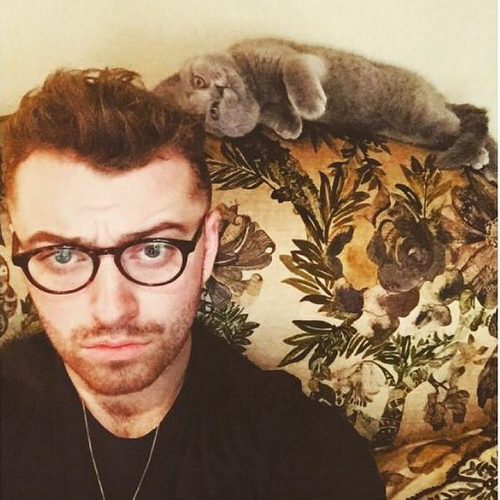 Sam told ES magazine at the time, "I made a mistake by posting pictures of us on Instagram and making it seem more serious than it was. I've learned that I need to hold off before I start getting the public involved."
While Sam's stayed tight-lipped about the mystery man he posted a cryptic tweet over the weekend with a Mumford & Sons lyric saying "Yours is the face that makes my body burn." Kinky!
We can't wait to see if this relationship develops into something serious – you guys are SERIOUSLY cute together!