Ooh Err! Newly Single Sam Smith Is Looking For A Man He Has To "Work To Undress"!
28 January 2015, 11:15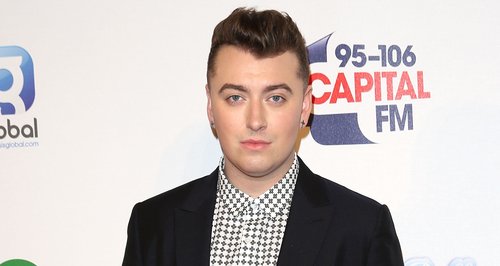 He may have only just split from his boyfriend, but Sam Smith knows what he wants in a man… Lots of layers, by the sounds of things!
If you're looking to date Sam Smith – he is newly single and a VERY eligible bachelor after all – you may want to get suited and booted and layer up…
The 'Stay With Me' singer split with his boyfriend Jonathan Zeizel last week after two months of dating, but he says that he isn't a fan of hook-up apps like Tinder.
He confessed, "It may work for some people, but I miss the mystery. I find it much more sexy when someone's fully dressed in a suit and you've got to work to undress them."
"Instead of them just immediately being naked for you. I sound like a complete old soul right now, but I am. I just feel like people need role models that are dressed."
In a recent interview with GQ, Sam also hinted that dating Jonathan might have been a bit more complicated than it seemed. He revealed, "I met two guys. One of them on paper is perfect and ticks all the boxes. The other is dangerous and - well, he ticks boxes actually, too. I've chosen him. I want that excitement."
As well as his relationship dramas, Sam admitted he has a tough time coping with his success. He says, "When you get what you've wanted for a long time, it's like going through a trauma."
"They think, 'What are you moaning about? You're getting loads of money now!' But it has been traumatic for me, because where do you go from here?"
Well, we think you should go somewhere that men in suits hang out, Mr Smith! Nothing wrong with being an old romantic!
You May Also Like…