Sam Smith Has To 'Grab His Balls' To Sing 'Writing's On The Wall' But This Hollywood Star Put Him Off
23 November 2017, 12:03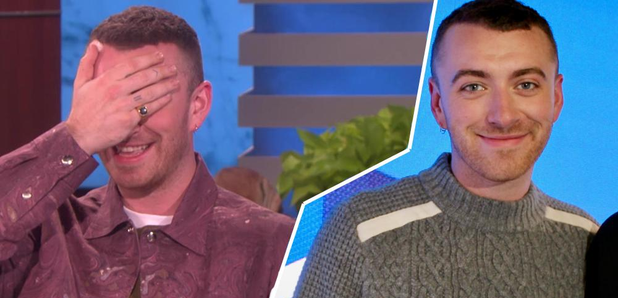 Not awkward at all.
Let's face it. Sam Smith has a voice that could make an angel jealous, but it turns out that the singer has a few tricks up his sleeve to get that sweet voice well, um, sweet.
And it involves his balls. And yes we're just as confused as you are at this point.
Turns out that the singer has to "grab [his] balls" to sing his Oscar award-winning single, 'Writing's On The Wall' to hit those crazy notes.
And as if that wasn't awkward enough, Sam Smith revealed that he had to perform this song in front of one of his Hollywood crushes, Tom Hardy, who was sat in the audience as he performed the anthem at last year's Oscars.
He told a local radio station: "When I sing ['Writing's On The Wall'], it actually hurts.
"I've got to grab my balls to sing it. When you're singing that in front of Tom Hardy, it's just not cool.
"I wanted to look sexy in front of him, and I didn't." Let's be honest, Tom Hardy is gorgeous.
Well that's that then.
> Get our snazzy new app for more news on Sam Smith and his escapades. You know you want to.
Meanwhile, Sam's also been vocal about his new relationship with 13 Reasons Why actor, Brandon Flynn and wanting kids in the future.
Speaking to a tabloid, he revealed: "I want kids so bad. I just feel it's nature's way of reminding you it's not about you. It makes you not selfish.
"I think I might do both. When I went to Iraq to the camps, it made me want to adopt."
Sam Smith can't wait to perform at our Jingle Bell ball and this video proves it!