Sam Smith And Elton John Want To Record A Song And We JUST Got Goosebumps About It
14 September 2015, 10:38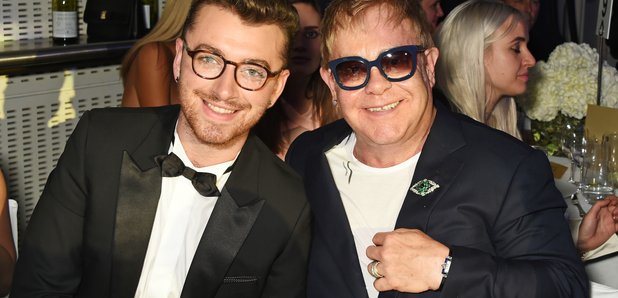 The 'Stay With Me' star and iconic legend Elton have hit it off... and want to write a hit together!
We're SO on board with this future team-up… just IMAGINE how good a Sam Smith team-up with Elton John would sound!
The pair apparently hit it off big time at the GQ Men Of The Year Awards earlier this month, so much so they want to get together and write a hit.
It's even rumoured that Elton moved seats at the awards show specifically so he could talk Sam up and offer the rising pop star some advice about his career. What a legend!
"Elton was saying how much of a huge fan he was of Sam's music and Sam was quick to return the compliment," a source told the Daily Star. "They talked about writing together and potentially recording a song together.
"Elton knows how hard it is keeping your sanity when you're that big a star so he told him to call any time," they added.
Between Sam's hauntingly beautiful voice and Elton's incredible song-writing skills, we can't imagine this pair will come up with anything less than amazing when they eventually head into the studio.
You may also like...
WATCH: Best Bits Of Sam Smith