This Viral Mash-Up Of Ed Sheeran And Sam Smith Being Sung Together Is... PERFECT!
13 February 2015, 11:06
Thinking Out Loud / I'm Not The Only One MASHUP (Sam Tsui & Casey Breves)
04:05
Hear what happens when 'Thinking Out Loud' and 'I'm Not The Only One' are sung at the same time.
We've just found your new favourite viral video… especially if you're a fan of Ed Sheeran or Sam Smith!
Two INCREDIBLY talented YouTube stars have created a mash-up of two of the stars hits which works SO perfectly together it's barely believable.
Musicians Sam Tsui and Casey Breves take on Ed Sheeran's 'Thinking Out Loud' and Sam Smith's 'I'm Not The Only One', respectively, and the result is a BEAUTIFULLY layered acoustic performance of two songs which go AMAZINGLY well together.
Don't believe us? Hit play on the video above, sit back…and prepare to have your minds blown!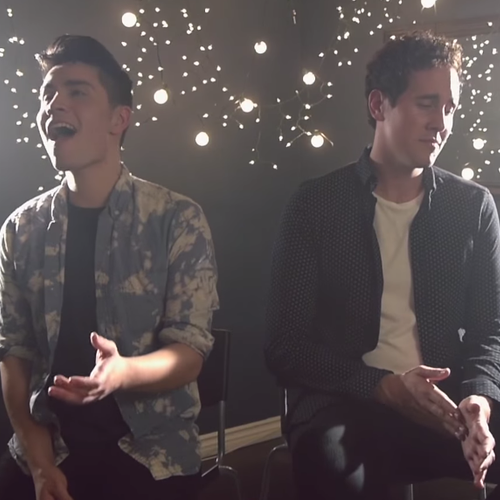 Just in case you can't get enough of incredibly live performances, hit play on the video below to check out Sam Smith in action in our exclusive live Capital session.
PLUS... we may just have an exclusive Ed Sheeran live session to share with you as well! You're welcome!
You may also like...