Sam Smith On BRITs 2014 Critics' Choice Win: "It Still Hasn't Sunk In" - Audio
17 December 2013, 10:32 | Updated: 7 January 2014, 11:35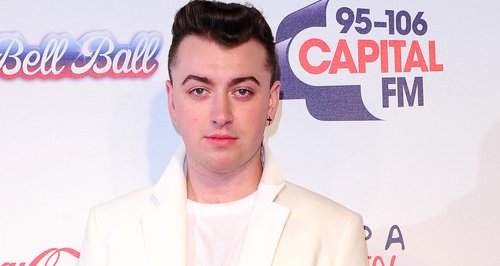 The UK singer says his life has changed "massively" over the past twelve months.
Sam Smith says being named winner of the 2014 BRITs Critics Choice award has been a "beautiful end to an incredible year", as well as admitting it "hasn't sunk in" yet that he has won the prize.
Sam Smith reacts to BRITs Critics Choice 2014 win...
The 'La La La' singer, who is set to launch his debut solo album in 2014, beat off competition from the likes of Ella Eyre and Chloe Howl to be named the 2014 winner of the award, following in the footsteps of stars like Adele and Jessie J.
"It still hasn't sunk in. It's unbelievable and the reaction to it has been incredible as well," Sam exclusively told Capital's showbiz reporter Kevin Hughes this week. "Just to see the reaction from my family has been really special.
"My mum and dad cried on the phone, it was just lovely," Sam explained, before adding: "My main focus is just the music and the album, I'm so proud of it, and this gives it the perfect platform."
"I hope it's the beginning of a lot but it's also a beautiful end to an incredible year. My life changed this year, massively."
Sam Smith launches his debut solo single 'Money On My Mind' on 16th February.