Sam Smith On Beyonce's "Unbelievable" New Album: "I Watched It, I Didn't Listen To It" - Audio
17 December 2013, 10:20 | Updated: 17 December 2013, 10:22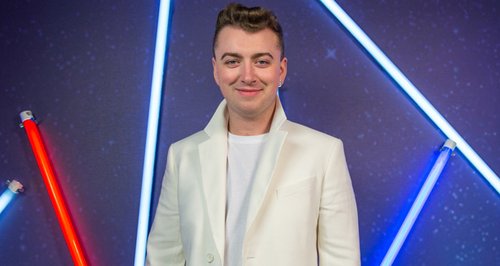 The 'Latch' singer reveals his response to Beyonce's launch of her visual album last week.
Sam Smith says Beyonce's surprise album launch last week was "unbelievable" and made him experience music in a "different way" than he ever has before.
Sam Smith reacts to Beyonce's shock album release...
The 'La La La' singer, who arrives with his debut single early next year, says Beyonce's release of her visual self-titled album on Friday (13th December), made a huge impression on him straight away.
"Unbelievable. I'm just so excited to be digesting music in a different way," Sam revealed exclusively to Capital's showbiz reporter Kevin Hughes. "I watched the album, I didn't listen to it. and I find that really exciting.
"It's never happened in my lifetime," he explained. "I personally don't think it's a game changer in that I don't think everyone should start doing this because I think you should release music in a way that's good for your music.
"It works for her, but it might not work for other artists," Sam added. But, Beyonce can do whatever she wants, I think she's earned the right.
Sam Smith releases his debut single 'Money On My Mind' on 16th February.