Drake's New Song 'Days In The East' Written About Rihanna Relationship?
4 April 2014, 10:02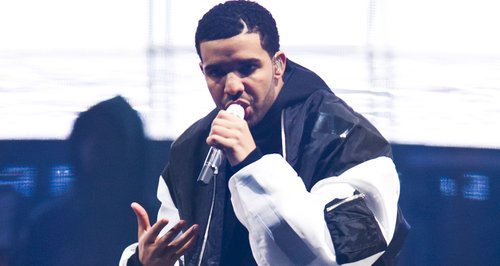 Fans have been speculating that the newly dropped track is all about the Bajan superstar.
Drake's newly dropped song 'Days In The East' has sparked huge fan speculation the track was written about his romance with Rihanna.
The pair have faced constant rumours about a relationship for the past few weeks, after she joined Drake on the road for his European tour, and the newly unveiled tracks seemingly reference 'What Now' star Rihanna throughout.
"Why you keep asking me about her? She's not here right now," Drake raps in the lyrics to the new track, before reportedly referencing Chris Brown in the lines: "Told you about giving him chances on chances on chances, he's not holding you down, he's holding you back."
While Drake has yet to confirm what the track is actually about, fans have taken to Twitter in droves to reveal their verdict, which seems to suggest they think 'Days In The East' was written about the pair's romance.
The entirety of "Days in the East" was about Rihanna he even sampled her song. Damn Drake.

— AKG (@slimmiethegem) April 4, 2014
I feel like the entire end of Days in the East is about Rihanna @Drake

— HOV (@kard_ash_ian) April 4, 2014
Man drake poured his heart out to Rihanna in that "Days in the east" track I respect it and vibe to it.

— LORD◇CAM (@IGoCam_) April 4, 2014
Drake is def speaking about Rihanna in 'Days In The East'. You can be in denial about it, but he's pointing it all out

— Kim Kay (@iDreamOfRiRi) April 4, 2014
Days in the east by Drake is sooooo about Rihanna

—(@noorulaiiin) April 4, 2014
Drake recently wrapped up the UK leg of his 'Would You Like A Tour?' tour.
You may also like: