Rihanna Breaks LAPD President's Phone While Taking Selfie
13 May 2014, 11:01 | Updated: 13 May 2014, 13:23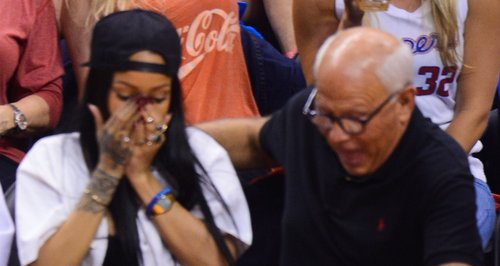 The 'Monster' singer's face is perfectly captured in the moment she realises she has broken her guest's phone.
Rihanna suffered a true pop star fail over the weekend when she accidentally smashed the screen of one of her guests while taking a selfie with him at a basketball game.
The 'What Now' star watched the Clippers basketball game alongside Steve Soboroff, President of the Los Angeles Police Commission, and was pictured taking a selfie with her guest of honour during the match.
However, her face turned to horror after she accidentally dropped Mr. Soboroff's phone and smashed the screen, with her expression being captured perfectly after realising her error.
Check out the picture of Rihanna's shock after smashing her guest's phone below (Credit: Getty):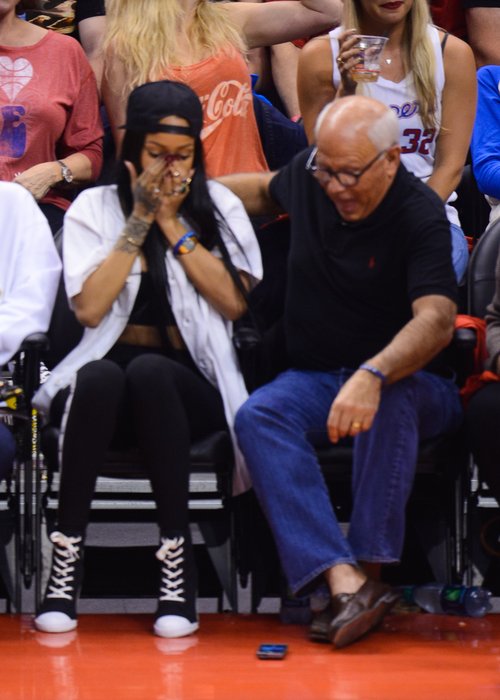 Things were kept in good spirits after the accident however, when Rihanna opted to sign the phone and allow Steve to auction if off on eBay to raise money for kids enrolled in the city's LAPD Cadet program.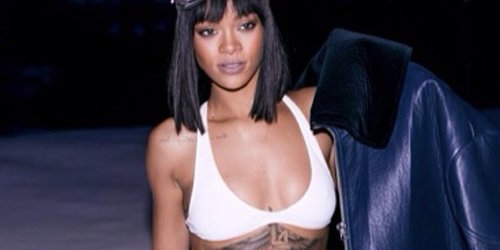 Sorry I broke your phone @SteveSoboroff :) @takepartlive 10PM ET on @pivot_tv @LAPoliceFdtn #specialannouncement #tonight

— Rihanna (@rihanna) May 13, 2014
Saw @rihanna at @LAClippers. Said sorry for breaking my phone & signed it. Auction for @LAPoliceFdtn soon! @LAPDHQ pic.twitter.com/aA7ZqePsTX

— Steve Soboroff (@SteveSoboroff) May 11, 2014
You may also like: