GR8 News! Rihanna's New Album #R8 To Feature Nicki Minaj And Drake?
22 October 2014, 10:13 | Updated: 22 October 2014, 16:28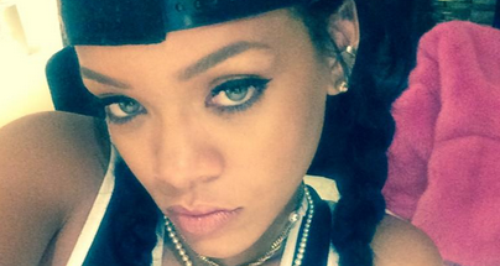 Rihanna's new album, R8, is dropping in November – and she has some pretty exciting names on it too!
Rihanna has kept us waiting long enough – since 2012 to be precise – for a new album, but it definitely seems like it will be worth the wait for 'R8'!
The follow up to 'Unapologetic' will be dropping in November, and will be full of special guests including Nicki Minaj and Drake according to Urban Islandz.
RiRi has also worked with producers including David Guetta and Nicky Romero – so it's set to be her biggest album yet!
A source told Urban Islandz, "Rihanna recorded a single with Drake this summer and another one with Nicki Minaj in September. The album will be dope, and will bring Rihanna's signature sound, you can bet there will be a lot of hit songs coming out of this project."
We can't wait to see what RiRi comes back with – it's definitely been WAY too long!
You May Also Like…