New Girl Star Wants Rihanna To Follow In Taylor Swift's Footsteps And Appear On Show
15 May 2013, 16:12
The 'We Found Love' singer is being lined up to play the love interest of one of the characters in the hit series.
New Girl actor Lamorne Morris has named Rihanna as his ideal guest star for the hit TV series.
Taylor Swift made her cameo on the show this week, and the male star thinks the Bajan singer would be a great love interest for his character Winston.
"I would like to see him in a relationship," he said of his character. "Rihanna's trying to act now. Let's bring her on.
He also told MTV: "She would [have to] play somebody. I wouldn't want her to play [the real] Rihanna, because Rihanna is probably a little wild for Winston. She would walk all over Winston."
Check out a picture of Taylor Swift during her cameo in the show this week below: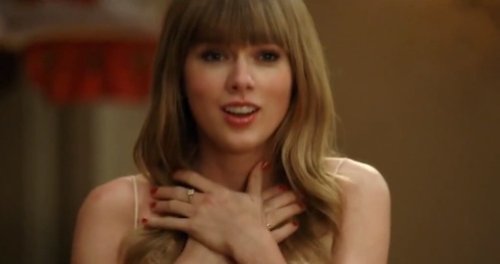 The series stars Zooey Deschanel, who was full of praise for the country star's recent appearance on the show.
Meanwhile, Rihanna is also being tipped to head back to the big screen in a new biopic based on the life of Josephine Baker.