Rihanna And Drake Taking "Mature" And "Serious" Approach To Relationship?
18 March 2014, 09:28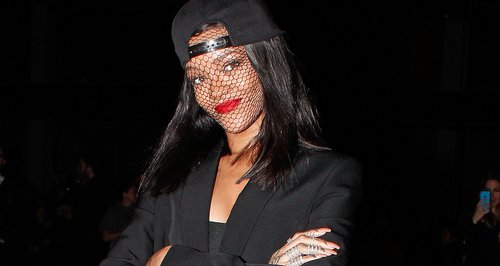 Fresh claims suggest the pair are taking things slow as rumours mount about their romance.
Rihanna and Drake's romance rumours continue this week amid claims the pair are trying to be "mature" and play their new relationship "safe and responsibly".
Rumours have been circling for the past several weeks that the two stars have rekindled their romance from 2010, after being spotted on several dates throughout Drake's European tour.
Fresh claims suggest the pair are now trying to take the relationship seriously and not rush anything.
"It was a mutual thing really," a source close to the pair told Hollywood Life this week. "She thinks it's time that they be more mature about this and so does Drake and that's where things stand.
"They're not about to run and go get married, it's not like that," the source added. "They're playing it safe and responsibly."
The news comes after other reports suggested the pair want to take their romance "exclusive".