Rihanna And Drake To Take Relationship "Exclusive"?
17 March 2014, 10:55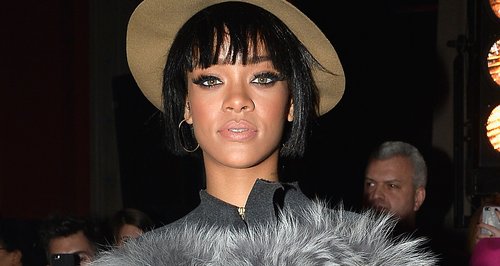 Fresh reports about the pair claim both are keen to take their rumoured romance to the next level.
Rihanna and Drake are facing fresh rumours about their relationship this week as claims suggest they are set to go "exclusive" with their romance.
According to TMZ the Bajan star wants to "devote time" to hanging out with Canadian singer Drake more now that their heavily rumours budding romance is continuing.
Other reports claim Drake is also keen on the romance but wants Rihanna to keep ex-boyfriend Chris Brown at arm's length while they are together.
"Rihanna and Drake are just having fun at the moment," a source told the Daily Star over the weekend. 'Neither of them are relationship people really.
"But Drake has made it clear that if things are going to get serious with them, he doesn't want her speaking with Chris. They are never going to get along properly.
In February Rihanna memorably joined Drake on stage in Paris for a duet of their hit 'Take Care', while last week the pair were spotted dining out together in London.