Rihanna Just Proved She's A God By Handing Out Free Pizza To Her Fans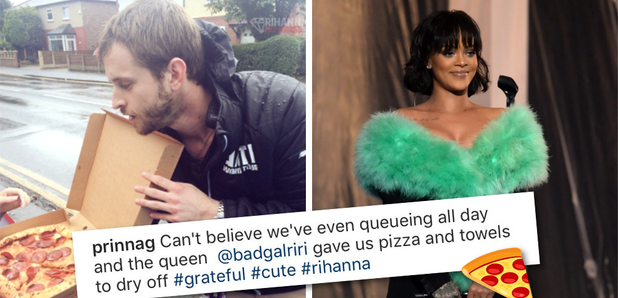 As if Rihanna couldn't be anymore of an absolute QUEEN, she goes and does this. She's certainly got a pizza our hearts now!
It's Summer. It's Britain. That can only mean one thing... Rain. And plenty of it.
So while tonnes of fans were queuing outside Emirates Old Trafford to see a certain Rihanna perform, they got quite wet.
As they waited for the 'This Is What You Came For' singer at Manchester, some men in black jackets came out and handed them all free pizza. It turns out that the absolute ANGEL that is RiRi had ordered 20 boxes of the Italian food to be delivered to the moist fans, as well as a whole heap of towels.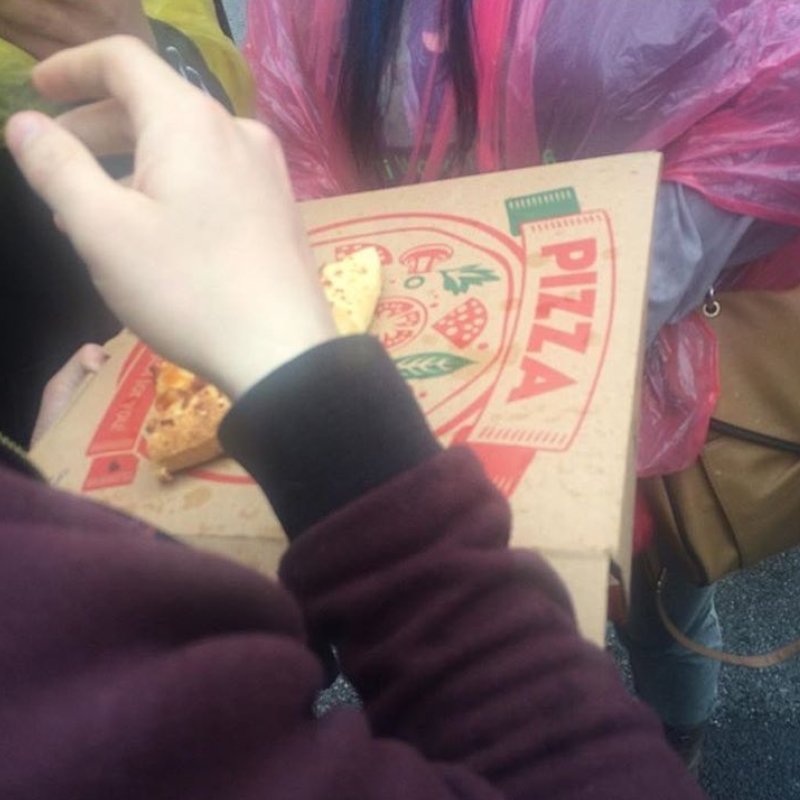 Apparently, she even signed some of the boxes... So here's to hoping that it didn't rain much after that, otherwise all the fans have got is some soggy cardboard and a load of runny ink on their hands.
After waiting for @rihanna all day. She sent pizza for us...unfortunately for the others, Aron doesn't share food... pic.twitter.com/vZJ6mywWoG

— Aron Julius (@aron_julius) June 29, 2016
RIH SENT US PIZZA pic.twitter.com/qbdLTOkmQT

— Ashlyn (@MakeYouMyBitch) June 29, 2016
Rihanna sent pizza to fans waiting in Manchester! #ANTIWorldTour pic.twitter.com/aRlDh4EMdx

— Pop Crave (@PopCrave) June 29, 2016
You May Also Like...