Rihanna Looking For New Hollywood Action Movie Role?
2 April 2014, 11:36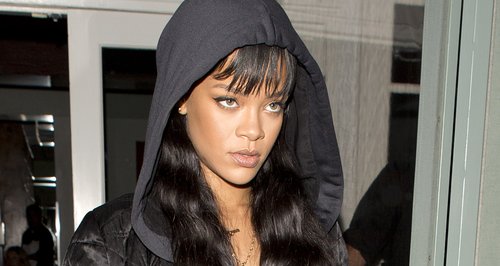 'The Monster' singer RiRi is said to be actively avoiding acting roles in genres like romantic comedies.
Rihanna is said to be looking for her next Hollywood film role and wants to focus on building herself an action movie career.
The 'What Now' singer is rumoured to be planning a second movie part for herself, and wants to avoid traditional rom-coms in favour of action epics.
"Although Tyler has been courting Rihanna for a year-and-a-half, hoping to build a movie around her, she has rejected the idea," a source close to Rihanna revealed to Radar Online.
"She's ruling out doing a Tyler Perry style romantic comedy because she thinks she works better in action roles, playing the tough girl."
Further claims suggest the Bajan superstar is keen to secure her next film role before the end of 2014.
Back in 2012 Rihanna had a supporting role as the character Cora Raikes in the sci-fi epic Battleship.
You may also like:
Don't miss - Rihanna's movie debut in the trailer for Battleship…