WATCH: Pink Is NOT Happy About Her Husband Being More Excited To See Jay Z At V Festival Than Her!
18 August 2017, 08:28 | Updated: 19 August 2017, 11:00
Well, this is awkward...
It's nearly V Festival, which means we're nearly gonna watch Pink singing and swinging on stage, which means it's time to 'Get the Party Started'.
Well, at least we wanna get the parted started. Maybe you could take a leaf from our books, Pink's husband.
> After Giving Birth To Her Second Baby, Pink Silences Those Who Would Shame Her "Obese" Body
While Pink's performing all of her hits on the one day, Jay Z is going to be blasting out the likes of '99 Problems' another day, but according to the 'Just Give Me A Reason' singer, her hubby is more keen on watching him, than he is her.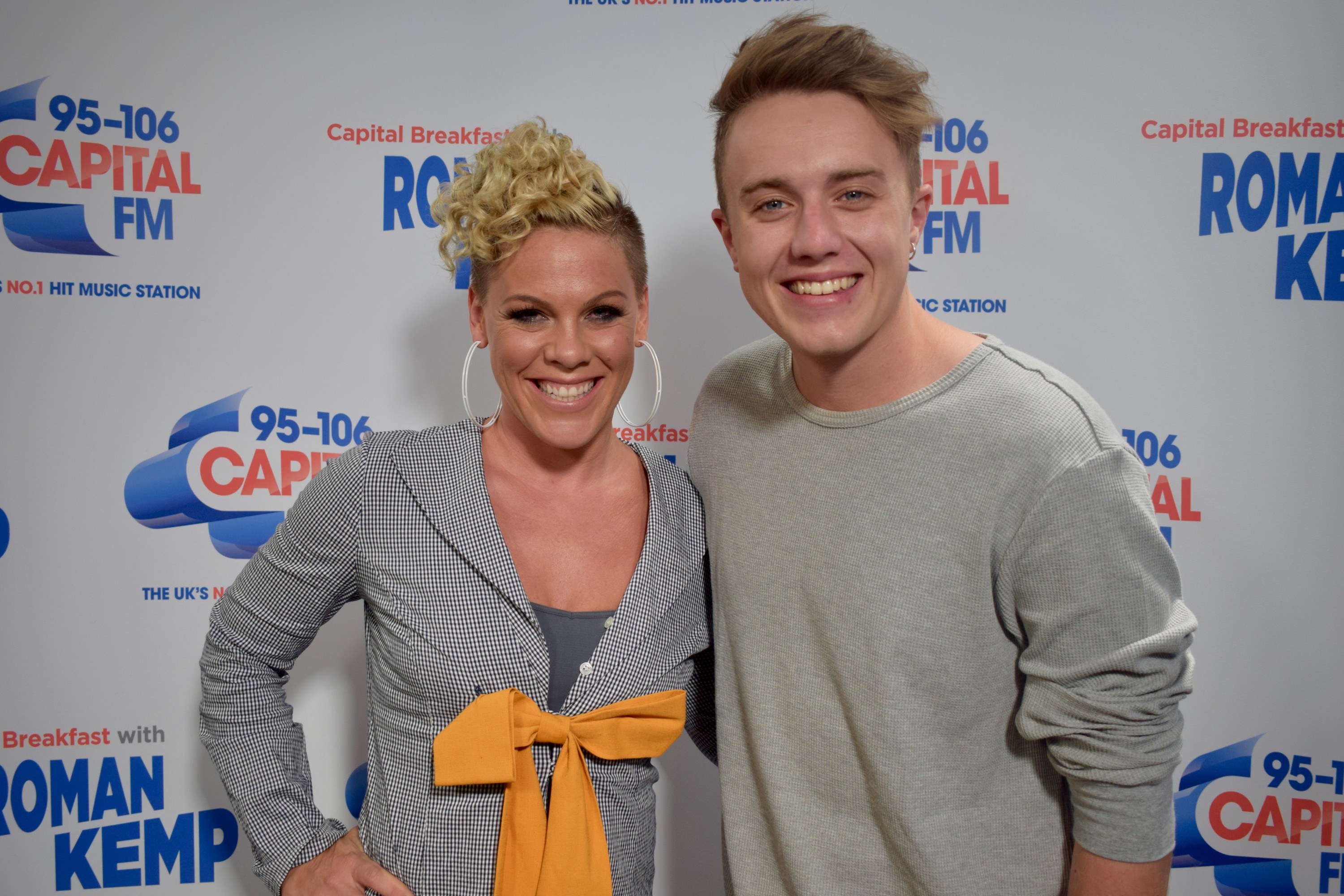 Speaking to Roman Kemp, she said that he's desperate to watch Jay Z, because he's been to so many of his wife's gigs so far. At least she didn't call him out for spending the entire show looking at his phone.
Oh wait... She did. LOL.
As she was with us, and you lot were bombarding our notifications with questions for your dear, dear Agony Aunt (oh, and V Festival headliner), Pink, so we wanted to see if we could get you lot to... Think Like Pink. See what we did there?
From milk thieves to sexy lingerie, if there's one bit of advice you need, it's Pink's. Just don't get this advice confused; whatever you do, don't buy the bloke stealing your milk sexy lingerie. That gets real weird, real quick.
> Download Our App, And We'll Get You Very, Very, VERY Excited For V Festival, Right Here!
Once you've seen Pink at V Festival, make sure you check out Rudimental... They reckon they've got some MAJOR guests.