One Direction - 'Night Changes' (Live At Capital's Summertime Ball 2015) - WATCH
We'd totally forgive any bad dates with the One Direction lads on the basis of this STUNNING performance.
We can't imagine a date with any one of the One Direction boys would be anything less than wonderful, but even if it went down a little like the 'Night Changes' video we'd definitely not be able to hold a grudge after seeing their spectacular live performance of the song for 80,000 of you at Wembley.
Harry, Louis, Liam and Niall had the crowd in the palm of their hands as they turned the mood in Wembley Stadium seriously sultry with their soulful vocals. They're definitely one of the biggest bands in the actual world for a reason!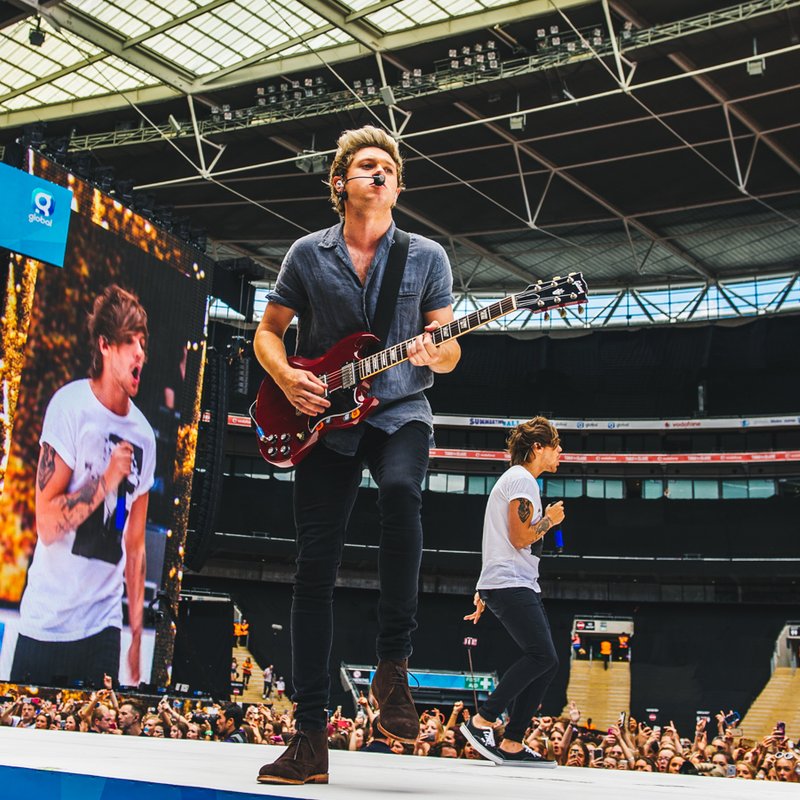 'Night Changes' was the third song in their stellar set, and if you want to see their sexy smizes as they sang their little hearts out all you have to do is click the video above and repeat to your heart's content! You can thank us later.