Niall Horan's "Girlfriend" Just Shared A Photo Of Her "Boyfriend" And Now We're Confused AF
21 July 2016, 11:24 | Updated: 6 December 2018, 12:51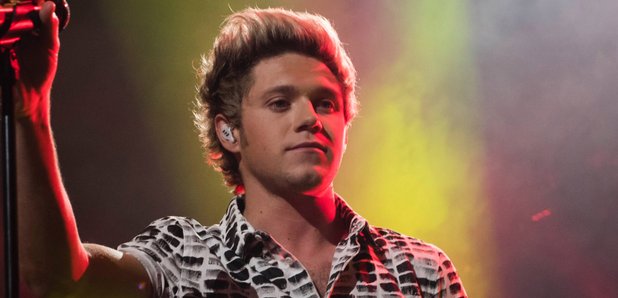 Death threats, cheating, lies and deception... just another day on Twitter for the fandom!
Just last week, we were jumping for joy that Irish heartthrob Niall Horan had FINALLY settled down with a girlfriend - a public first for the One Direction star.
> Who Is Celine Helene Vandycke? Everything You Need To Know About Niall Horan's New Girlfriend
But is all as it seems? It appears not!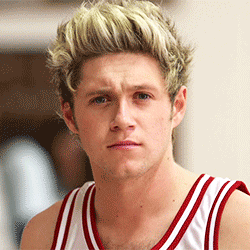 Céline Helene Vandycke caused a Twitter storm last night, resulting in her receiving death threats and the whole fandom being VERY confused, when a photo of her getting cozy with ANOTHER MAN appeared on Instagram!
Infine Tomas Ferreira, che molte credono il reale fidanzato di C, viste le recenti foto che ha postato su IG: pic.twitter.com/QwlkF4My0C

— ASkyFullOfStars 1D (@_likeiwouldnola) July 16, 2016
Okay, so at first glance things look bad for poor Niall, and the fandom are pretty defensive over their little shamrock...
I swear if this girl is cheating on Niall I am gonna lose it

— Stypayhorlikson1D (@1Dluver998) July 21, 2016
WTH IS HAPPENING CELINE PLEASE DONT CHEAT ID RATHER BEAR THE PAIN OF NIALL HAVING A GF THEN HIM BEING CHEATED ON HE DOESNT DESERVE ANY PAIN

— HoranSwift294 (@rubbia_jahangir) July 19, 2016
BUT there's more to this story, and we're about to confuse the S out of you!
It looks like Niall and Céline AREN'T a couple after all - and the bloke in her selfie is her ACTUAL boyfriend, Thomas!
@clifford_shines Cèline ha fatto un tweet dove dice che il suo fidanzato si chiama Thomas, quindi ovviamente- pic.twitter.com/cBHBerIOfh

— Loueh (@unatipanonima) July 18, 2016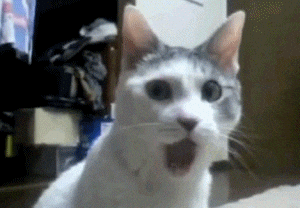 Now, we're taking everything here with a pinch of salt because...
1. Céline's account is set to private, so we can't verify the screenshot
2. We're a little sceptical about "jul" being in lower case...
3. There's a lot of talk that the account's actually fake... Will the real Céline please stand up?
This "revelation" has led to many speculating that the boys' management company, Modest, paid Céline to be Niall's GF in public - and the resulting backlash of #CelineExposedModestParty was almost as big as the Taylor vs. Kimye drama!
Yo al enterarme de todo estaba tipo: #OhNoNiall
#CelineExposedModestParty pic.twitter.com/CzYUblXLOR

— Larry Shipper Girl ∞ (@itzelabigail01) July 18, 2016
I hope Celine is not one of those stunts of MODEST who loves seeking attention, Niall deserves to be happy and feel loved #OhNoNiall

— chona™ (@mysweetnjh) July 18, 2016
"the account was fake"

"niall was set up by modest"

"she has an actual boyfriend"

"it's all fake"#OHNONIALL pic.twitter.com/XlattLdjIj

— Ceejay Xx (@subtlebands) July 18, 2016
WE WERE ALL ROOTING FOR NIALL AND CELINE, WE LOVED HAPPY NIALL!!!! MODEST HOW DARE YOU!?? #CelineExposedModestParty pic.twitter.com/1XwYRZE4Q7

— ashley (@poprahdacraic) July 18, 2016
Everybody is getting exposed lmao first taylor now modest. Snakes these days #CelineExposedModestParty

— ryanne (@drabdolan) July 18, 2016
With all this drama and uncertainty going on, it's no surprise that #OhNoNiall quickly became a TT again!
"Niall and celine is fake"
"Modest doing it again"
"Celine has a boyfriend"
"The account is fake"
#OhNoNiall pic.twitter.com/Q5BcY0omfQ

— H (@bangxniall) July 19, 2016
But what do you make of all this? While we're waiting for solid proof of wtf is going on, sound off in our poll below!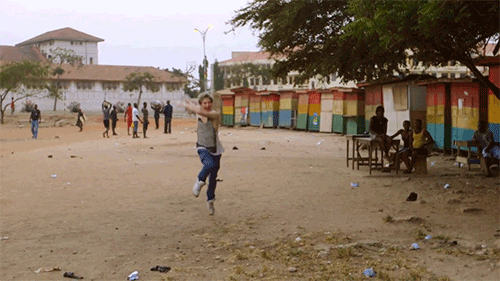 You May Also Like...